Pumpkin Picking, Where to Visit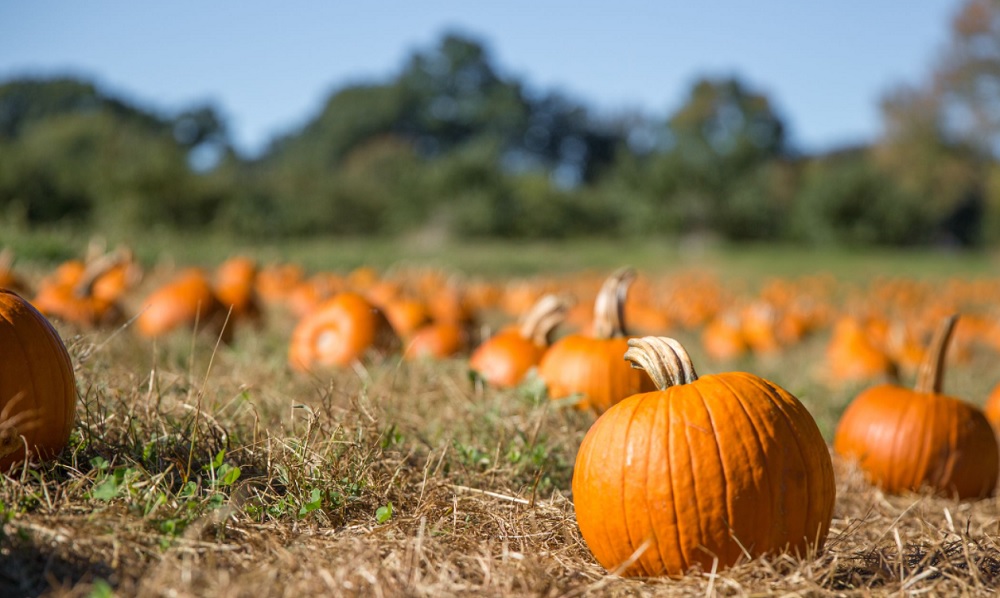 Pumpkin season is officially here, and one of the most fun activities for all ages is going to the pumpkin patch!  Luckily we have several amazing patches within driving distances from us.  So here are our top 5 pumpkin patches this year!
Patterson Farms:  Currently, admission ($15.00 for 2 and up) includes the barnyard, Pawpaw Carl's playground, corn maize, cow barrel train ride, visiting the pumpkin patch*, and many other activities! Hayrides are operating at a reduced capacity and are weather permitting.
Carrigan Farms: Reservations are required for pumpkin picking.   Come pick your own pumpkin, right off the vine! Carrigan Farms' pumpkin patches are open the entire month of October with shuttles back and forth to the patch every day. The cost is $12.00 per person for everyone ages 2 and older. Young babies 23 months and under are free; however, they do not get a pumpkin. A $2 per person, non-refundable deposit is required to reserve your appointment and the remaining $10 per person is due at the door.
Wise Acres Farms:  Homemade Pizza, pumpkin patch, maze, playground, animal feeding, and much more at Wise Acres Farm!  This family owned certified organic farm, is located in Indian Trail, right outside of Charlotte.
Riverbend Farm:  They are celebrating their 29th year as a Pumpkin Patch. The fields you can visit in the afternoons and weekends display a choice of different varieties of pumpkins and gourds for you to choose from.  They are also known for their playgrounds, one of their giant slides has even been named, SlideZilla!
Mountain Man Farms:     Not technically a pumpkin patch, but they offer an amazing variety of pumpkins, squash, Mums, and more!  They have a great display set-up, you will not be disappointed with this photo opt!  Plus they are located right off of Poplar Tent Road!