Over 42 years ago, three brothers – Frank, William, and Marc Niblock – founded Niblock Development Corporation, and began a tradition of homebuilder excellence.  This tradition is strengthened by ideals like integrity, value, fairness, and quality.  These qualities combine to form the foundation of Niblock Homes, and are what guide our business today.
William and Marc Niblock are still very much involved in the day to day business, and you are more than likely to meet one or both of the Niblock brothers throughout your homebuilding journey!

Niblock started out specializing in custom homes.  That specialty carries over into the homes we build today.  Simply choose from our vast selection of floor plans and home styles; then, if you like, our designers will work with you to customize that plan to suite your family's individual needs.
Niblock Homes will be happy to build your dream home on your lot.  We are also an approved builder in several different communities which you can find by clicking here. 
Custom construction provides you a sustainable, well-built home so you can confidently enjoy living in your home.  A home is a system, not a list of specifications, and we are very demanding in how our systems integrate and perform.  We are just as demanding that the specifications of each detail matches our high standards and your needs.

Meet our Sales Team…….
Each of our Niblock communities has an on-site sales agent.  Our sales agents are there to help guide you in building the home of your dreams.  From helping you customize a specific floor plan, to finding you the perfect homesite to build on, they are with you every step of the way!
With a combined 49 years of selling homes for Niblock, we don't know what we would do without our wonderful and knowledgeable sales team!

Jackie Rollins is our online sales consultant.  Any time you email us, chat with us, or call us, Jackie is the person you will be speaking with.  Jackie has been with Niblock for 19 years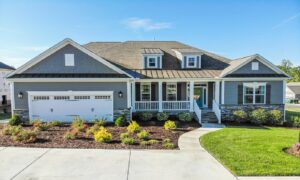 Darice Pless has been selling homes for Niblock for over 2 decades!  24 years to be exact!
Mark Burzlaff has been apart of our sales team for over 9 years now, and he is currently the Sales Agent at Olde Homestead.
Cathy Bannigan has been selling new homes for Niblock for over 8 years now and is currently at our Addison Park community!
Dianna White has been apart of the Niblock sales team for 8 years and is currently at Bedford Farms!
All of our sales agents will also work with you if you choose to custom build on your own property, or in one of our builder approved communities.