The Moss-Morris House at Olde Homestead, Part III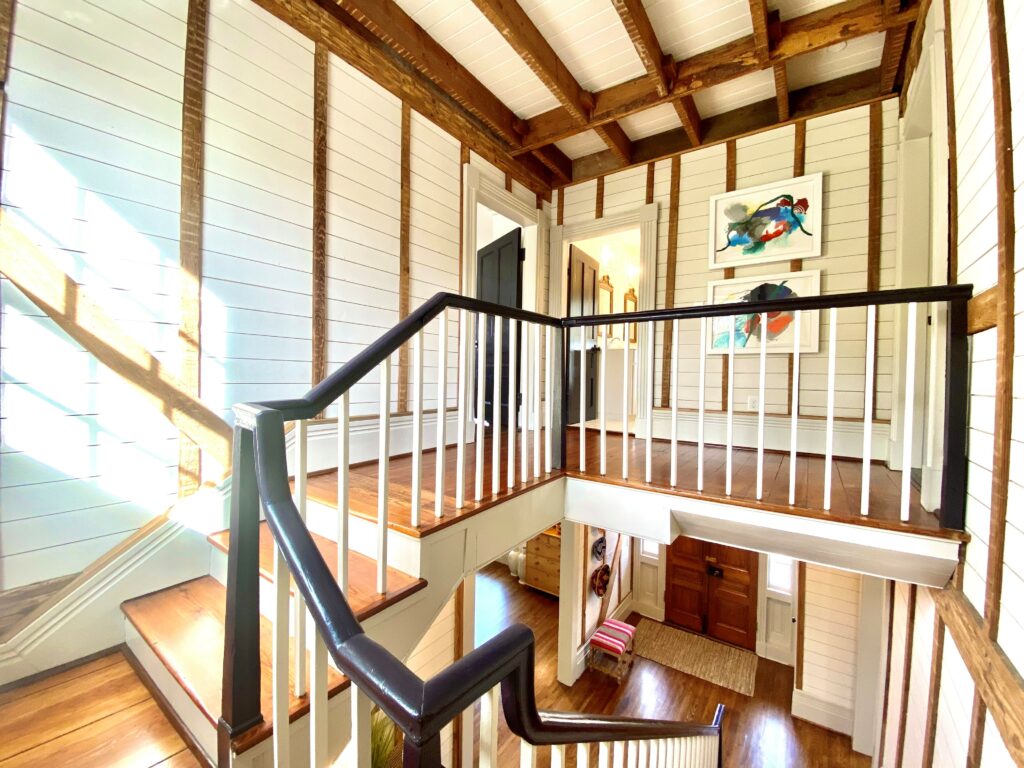 Over the last two weeks, we have given you a glimpse into the history, the renovations, the additions, and a tour of the downstairs of The Moss-Morris House at Olde Homestead.
Now for our final post, lets take a walk upstairs.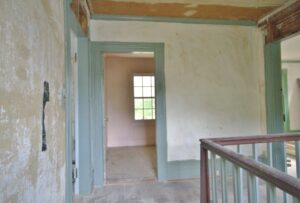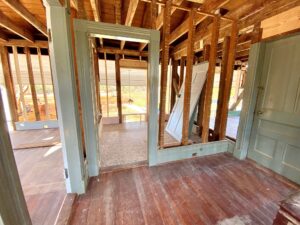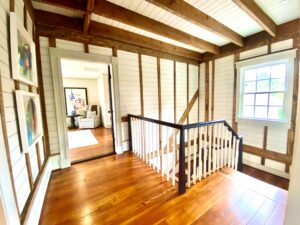 The shiplap, wood beams, banister, and spindles are all original to the home.  The marriage markings continue up the staircase and can be found throughout.  Another fun fact is that the banister which at first glance appears black, is actually painted a dark purple hue.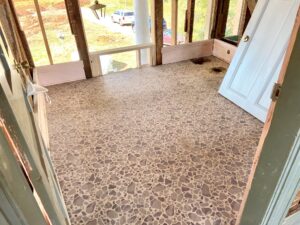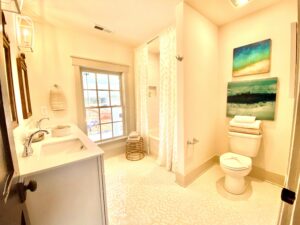 There are 2 full bathrooms upstairs.  As you can see from the photo above, the larger hallway bath underwent a big transformation.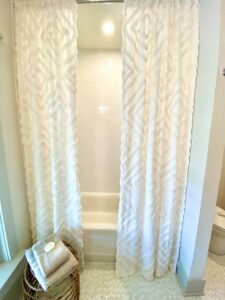 The other bathroom was added by us to make this home a true 3.5 bathroom home.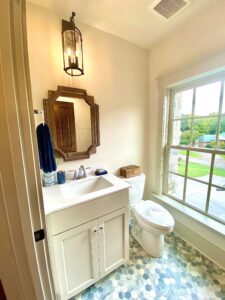 At the top of the stairs to the left, you will find the first bedroom.  This room is grand in size and even features the original fireplace.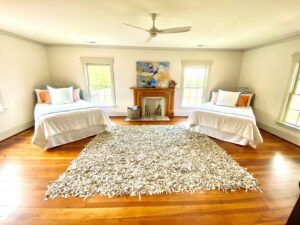 Homes back then did not have closets.  So during the renovations we made sure to give the bedrooms plenty of storage.

Down the hall you will find the second bedroom.  The bedroom sizes are not lacking in this home!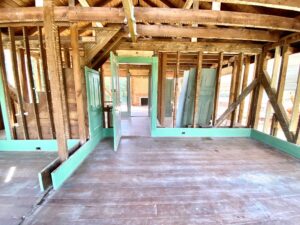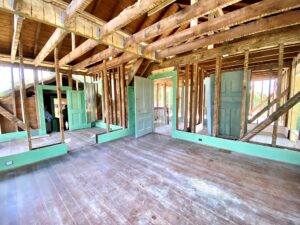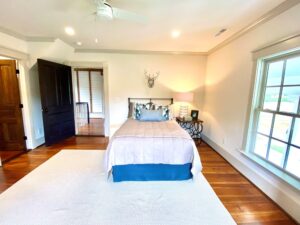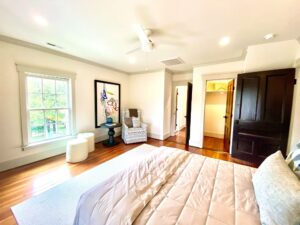 We definitely saved the best room for last, and if you ask William Niblock, his favorite room in the entire house.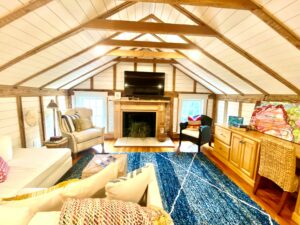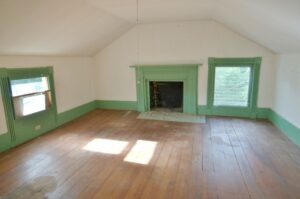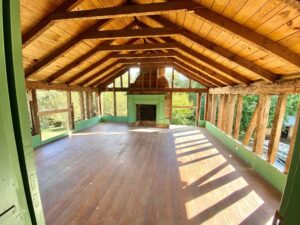 Originally this was just another small bedroom in the home, however, we had other plans for it.
We wanted to showcase the framing and expose all of the framing members to really give this space character.  Now it is the perfect home office, cozy get-away, kids playroom, craft room, the possibilities are endless.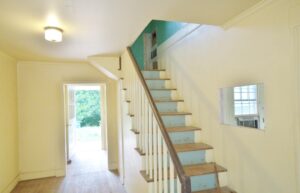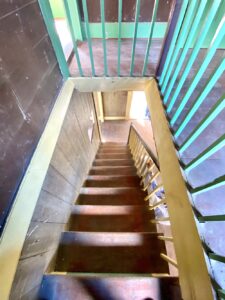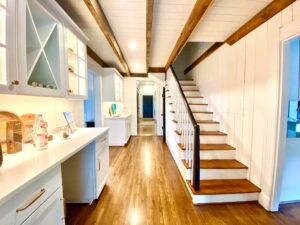 There are also a second set of stairs at the back of the home,  and these steps will lead you down to the kitchen.
We hope you have enjoyed learning about the history behind this  beautiful home, and we can not wait to see you in person at Olde Homestead very soon!