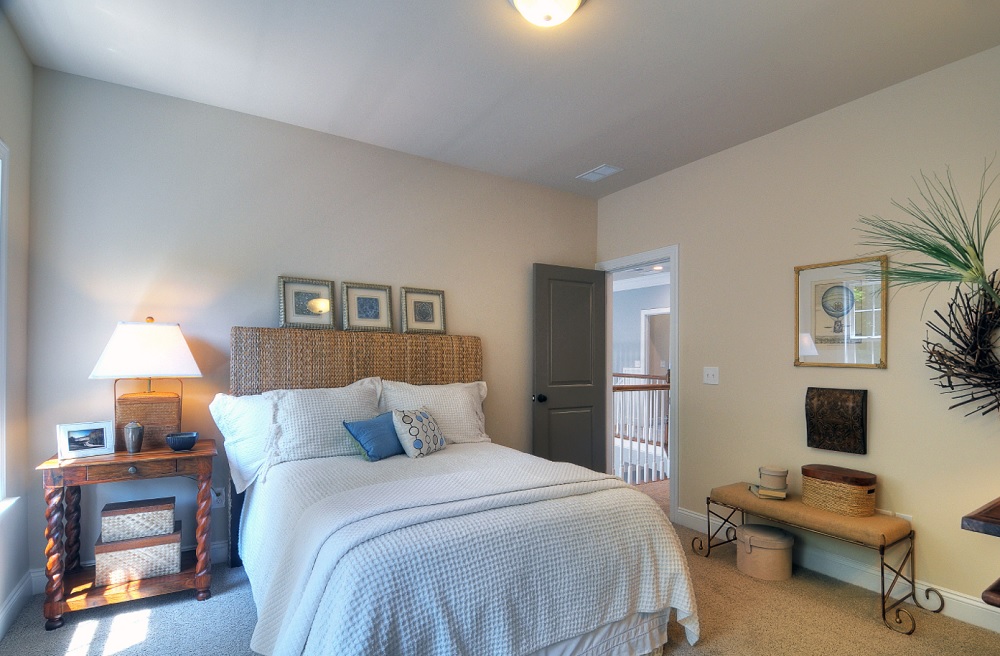 Some of our favorite bedroom designs are in the secondary bedrooms.  From a Jack and Jill style bathroom, to the perfect guest suite, the secondary bedrooms in your home can be some of the most fun rooms to design!  So here are a few of our favorite secondary bedrooms.
The Jack and Jill Suite.  What does this mean?  Jack and Jill bath is a toilet and shower or bathtub shared between two bedrooms but with two sinks in the nooks outside each bathroom door.  This is a great option for kids sharing a bathroom, and is a great option if you want your bathroom to have a hallway opening.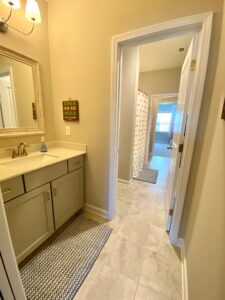 Shared Bathroom.  This secondary bedroom design is probably one of the most popular ones.  There is a bedroom on either side of a shared bathroom.  Both bedrooms have doors that lead into the shared bath space.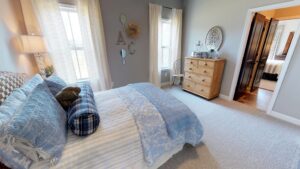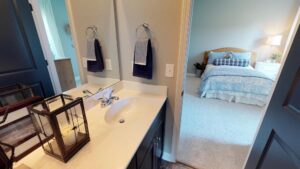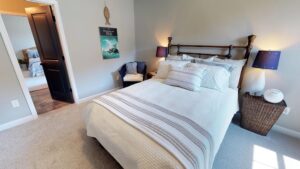 Guest Suite.  Since your guest suite is a room that normally will remain unoccupied, a large dresser just isn't necessary.  Instead focus on the visual aspect of the room.  Fun curtains to bring in color, a gorgeous wallpaper accent wall, a simple headboard, and a place to sit.  The other key to making this a great room for guests, is having the bathroom attached.  Now your guests have added privacy.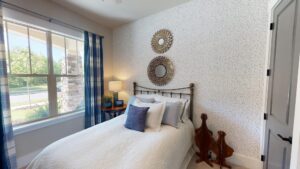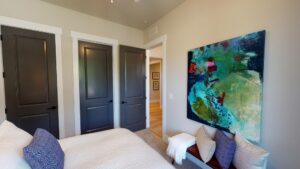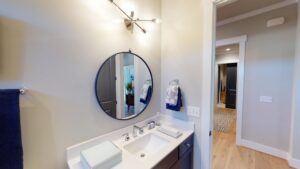 Now lets talk bedroom decor:
Feminine Touches.  When we see this room, we can't help but think teenage girl.  Colorful artwork, open dresser shelves, a desk, and of course a fun barn door will make this room the perfect oasis for any young girl.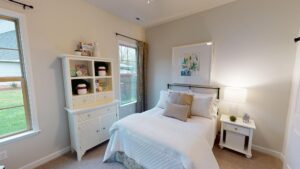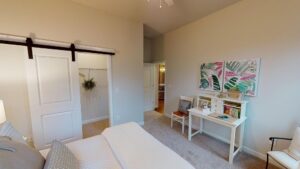 Masculine Design.  From twin beds and sports memorabilia to dark wood touches and fish artwork, these 2 masculine designs are great for the boys in your life.