Refreshing the Interior of Your Home for Spring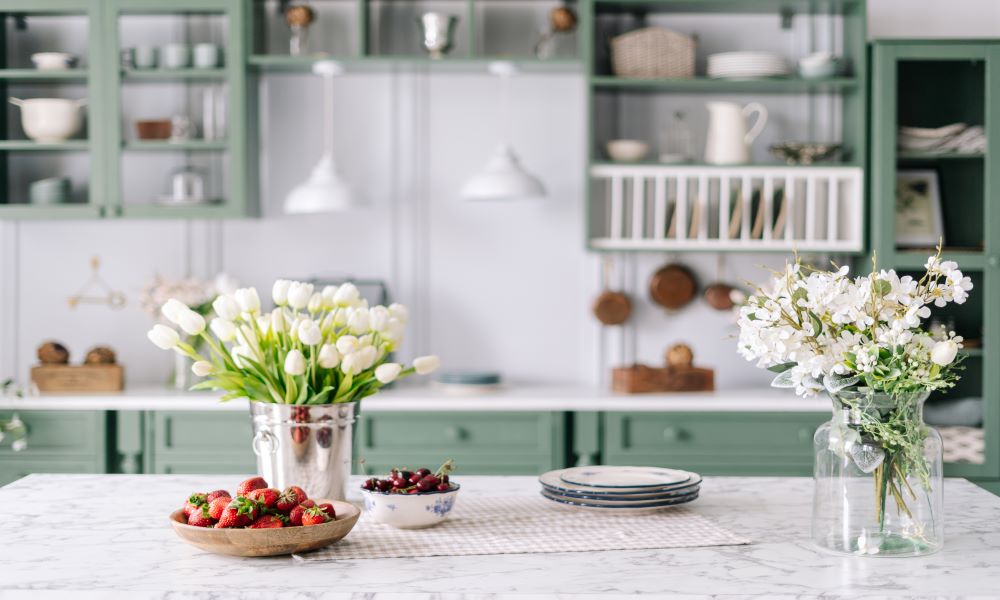 Does anyone else have Spring fever?  These 60, 70, and close to 80-degree days are getting us in the Spring mood. You may be mentally ready for Spring, but is your home? It can be easy to give your home a quick refresh without spending a fortune.
Powder Room Refresh:  The Powder bath is a great place to start with your Spring refresh.  Swap out hand towels for new vibrant colors or fun Spring prints, change out your hand soap for a new floral scent or even a new dispenser, and add a pop of color with fresh flowers or a faux plant.
Plants:  When you think of Spring, plants and flowers typically come to mind. Try adding plants, flowers, succulents etc. throughout your home.  Faux plants are always an easy fix, they look good, stay alive, and require zero maintenance.
Candle swap:  The power of scent can transport you anywhere.  It can elevate your mood, relieve stress, and give your home a new fresh vibe.  Put away those darker, pine, and cinnamon scents and try more floral and fresh linen scents.
Doormat refresh:  The little rug that you keep on the inside of your home by the garage door, time to update.  This is a great spot to put an outdoor rug since it is a high traffic area.
Spring is such a fun season to decorate, and with these 4 simple touches it's easy to create a pretty space.  We have several move-in ready homes that are waiting for you to add your Spring touch to them!  Click here to learn more.