Outdoor Spaces To Enjoy This Fall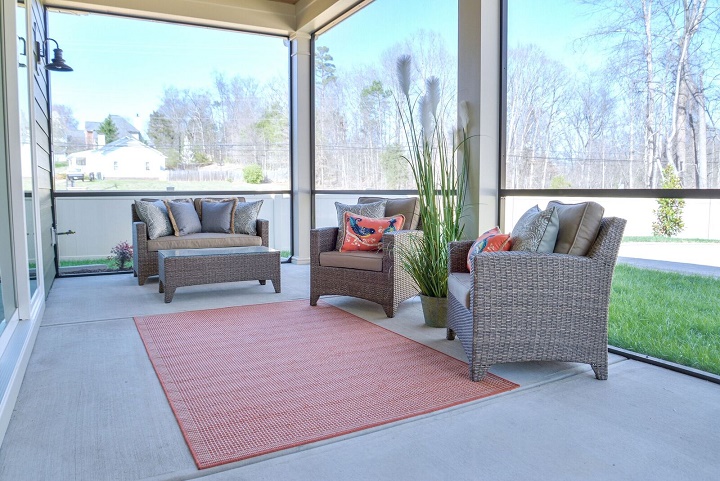 Cool crisp mornings paired with chilly evenings make for the perfect Fall weather!  We love a good outdoor space to entertain family and friends. Whether it's a firepit, a gorgeous stone patio, or a screened-in porch, we have some great spaces to share!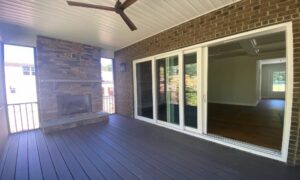 The Woodhaven Model at Cumberland has both a stone outdoor patio as well as a screened-in porch.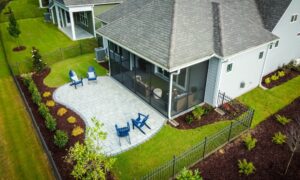 Adding the stone pavers is a great way to add visual interest to your backyard, while making it a more functional space for entertaining.
4 panel sliding doors are one of our top must haves in any new home.  Having the ability to open the doors from your Family Room to your porch will give you twice the space for entertaining your guests!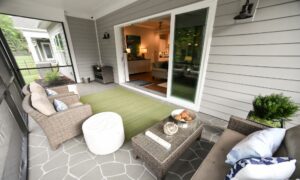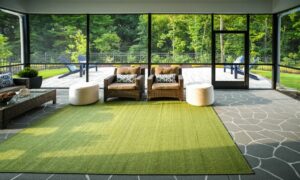 A covered porch with vaulted ceilings and a gorgeous floor to ceiling stone fireplace, now that is outdoor living at its finest!  One great way to really enhance your covered porch is by vaulting the ceiling.  It's amazing how much bigger this will make the space look and feel.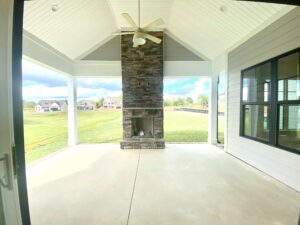 You can also never go wrong with an outdoor fireplace.  Wire a spot for your TV and we can guarantee this will become your new spot to enjoy Sunday football!

At The Moss-Morris House at Olde Homestead, we transformed part of the backyard into a large courtyard.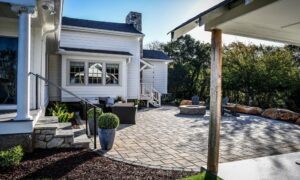 A firepit is always a great addition.  Add some fun Adirondack Chairs and you now have a great little area for roasting smores!
Now if you are looking for something grand that really makes a statement, then the fireplace below might be it.