Outdoor Spaces That We Can't Get Enough Of!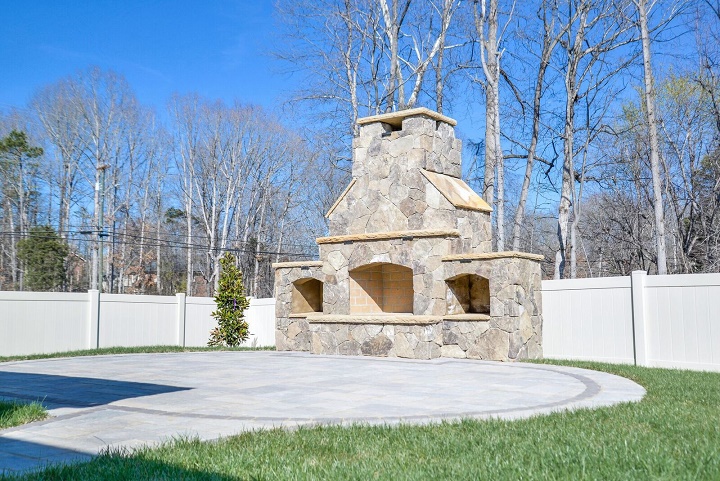 Spring is in the air!  Thanks to the time change, you can now enjoy more time outdoors, and nothing is better then being able to enjoy your outdoor spaces this time of year!  So here are some of our favorite outdoor spaces.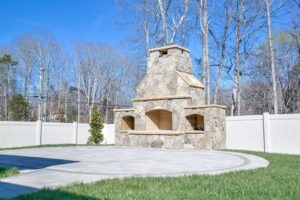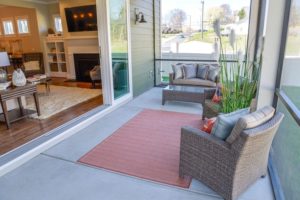 This outdoor fireplace is located at our Woodbridge Model Home.  There you will also find a giant panel sliding door that opens the Family Room to the screened in porch.  Bringing the outdoors in is always a great way to enjoy this time of year.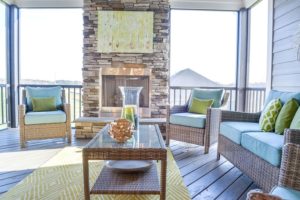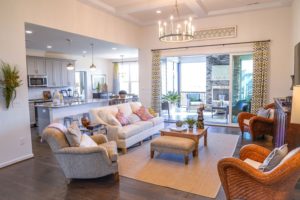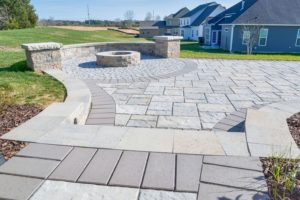 One of our favorite screened in porches is the one on our Dunhill Model in Bedford Farms.  We also added a custom patio with a fire pit, stone bench, and built-in grill area.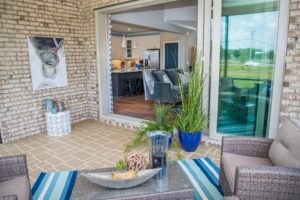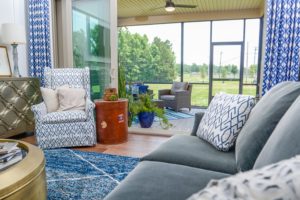 At Brookside at Ashlyn Creek, we added stamped concrete to the screened in porch of the Newport Model.  This is a great way to easily add a custom touch to this space.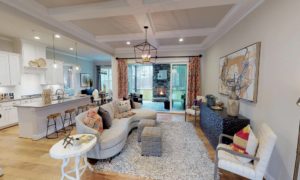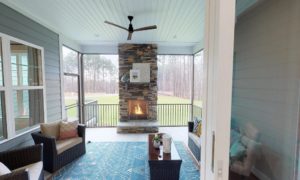 If you haven't noticed, we are in love with the these sliding doors.  This outdoor space is at our Robinson Ridge Model.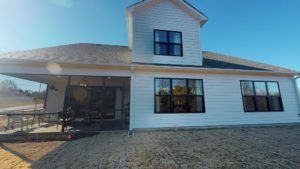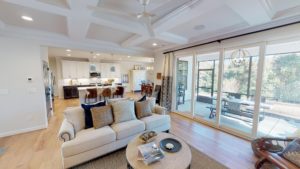 We added a fun light fixture to your outdoor porch in our Kensley Model.  We also put an outdoor table and chairs on the porch making this the perfect place to enjoy dinner on a warm summer night.