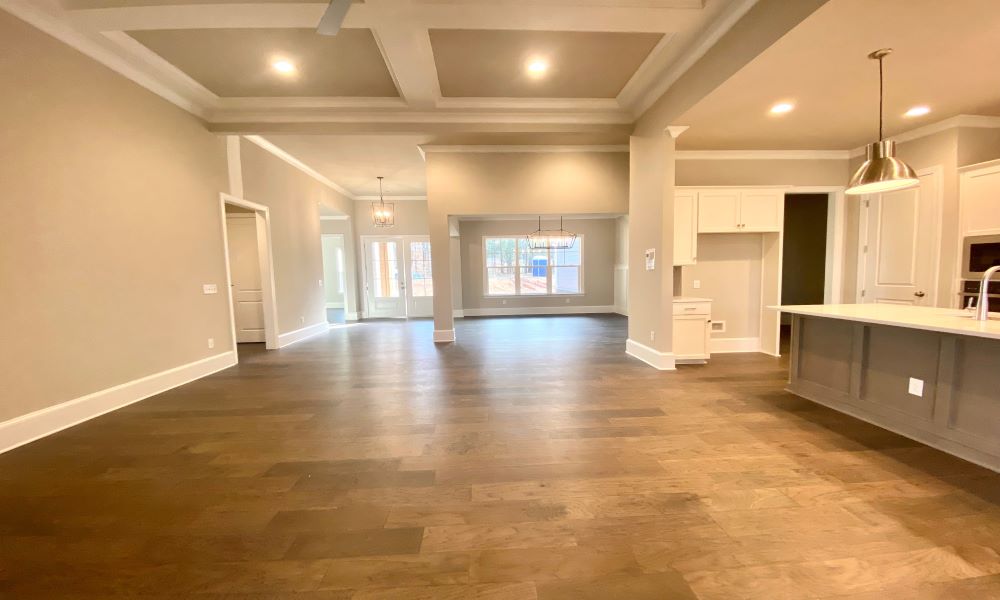 Open concept living simply means a home with spacious, open rooms sprawling from one side of the house to the other.  An open-concept home can make any size home live and feel large, and it helps to bring light and air to the entire house. Here are a few reasons why we love this type of floorplan, and the move-in ready homes that we currently have available now.

More Living Space
Fewer walls mean more space to move around – and less wasted space. Instead of confining hallways and separation between each room (which can take up precious area), open-concept homes flow from one place to the next without division. There are more options to add in and move around furniture or statement pieces. And you can easily connect your indoor living space to your outdoor space.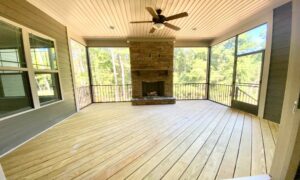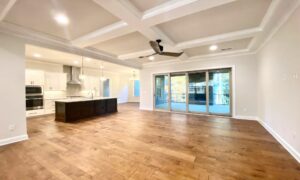 Better Lighting, Better Air Flow
Open-concept homes often seem lighter and brighter than floor plans with separated rooms. That makes sense, of course: Light can travel from one side of the home to the next without obstruction! This also impacts airflow – and temperature. Breezes can move from one side of the house to the next, improving the flow of air across your entire home.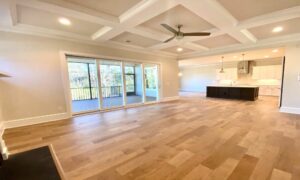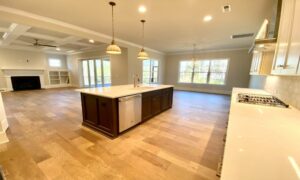 Easier to Entertain Large Groups
Is there anything worse than being the hostess who is stuck in the kitchen away from the action during your dinner party? Or having a group of people crowd into one room to keep the conversation going? Open-concept homes create interconnected spaces without barriers, so people can flow from one room to the next without feeling disconnected. Plus, hosts can quickly move from one area to the next, making entertaining enjoyable rather than a hassle.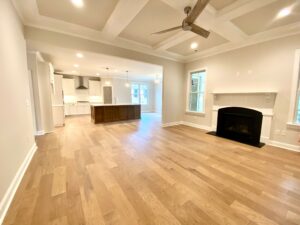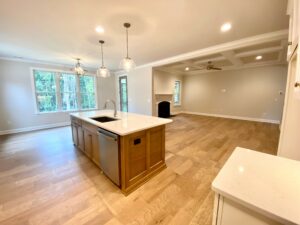 Makes Smaller Spaces Feel Bigger
Open-concept floor plans make your home feel bigger. With the amount of time that you spend in your home, it's important to feel relaxed. Being able to move freely from one room to the next will make that even easier. Your home (and family members) will feel connected rather than separated and distant.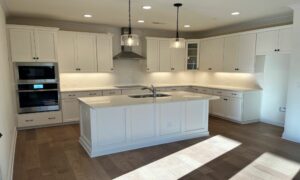 You can see now why the open-concept floorplans are so popular.  Open concept plans will make your home brighter, livelier, more spacious and they make the perfect home for entertaining.
For a full list of all of our Available Homes, click here.