The beginning of a new year typically means new resolutions.   These resolutions can range from lose weight, eat healthier, workout more, spend less money, etc.  We often tend to focus on ways to better ourselves, but what about your home?  A new year can be a fresh start to do those home improvement projects that you have been putting off, or a new year can be a great time to start searching for that new home that you have been dreaming of!  So here are some great ways to give your home a fresh start this new year!
Start searching for your new dream home.
Building a new home has been an idea or a dream of yours for years now, and we can't think of a better way to start a new decade than by making that idea a reality.  Now is the time to start taking those steps towards owning a new home.  First meet with a Realtor to see what they think you could sell your current home for, then meet with a mortgage lender to see how much money you are approved for, and lastly come talk to any of our wonderful Onsite Sales Agents and let us help you get started!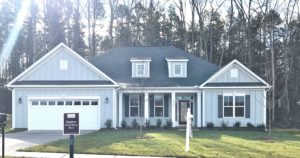 Purchase new furniture.
You have been wanting a new couch for your Family Room for a while now, but you just haven't gotten around to it.  Now is a great time to start your search!  There are some great places to get furniture near us at very affordable prices!  Transit Damage Freight is one of our favorite places to shop for furniture.  Yes some of the pieces that you find might have a small damaged spot on them, but you can also order brand new at discount pricing!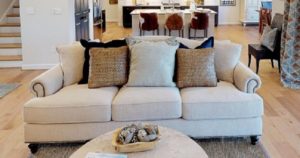 Start or complete those home improvement projects.
A fresh coat of paint in your Family Room or Master Bedroom can go a long way in changing the feel and look of that space.  Set aside a day and just get it done, you will be so glad that you did.  Or do you have a project that you started but then got side tracked and never finished?  Now is a great time to knock it out and finish what you started.  You can check out our latest blog on the 2020 color of the year for paint inspiration by clicking here!