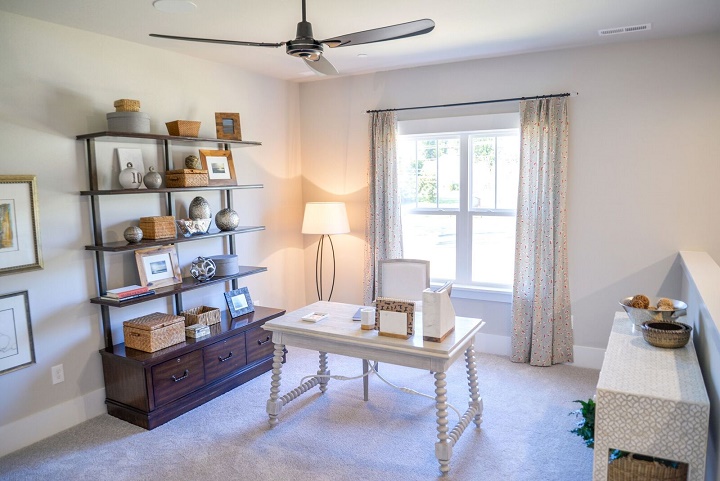 For many of us, our homes are extensions of our personalities.  Just like you choose what style of clothing to wear each day, you also choose what style of decor is in your home.  Not only does the decor look good, but your home's style can enhance your mood and your overall well-being as well.  So here are 3 different design trends to keep on your radar this year.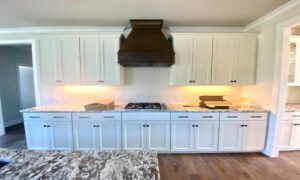 Natural Elements.
-Earthy colors and leather textures are two easy ways to add that natural element into your home.  Don't be afraid to let your leather couch show its age, a little wear and tear tells a great story.
-Incorporate wood elements into your design.  Wooden beams, a gorgeous wooden farm table and bench, or even adding floating shelves around your fireplace or TV.
-Stone, Terracotta, and Travertine materials.  From the backsplash in your kitchen to your owner's suite tub adding these materials to your home will help to incorporate that raw and natural feel.
Statement Pieces.
-When you think of natural elements, your mind naturally shifts to the brown and beige color pallets, however, this year is all about embracing fun colors and patterns throughout.
-Vintage pieces are also a great way to add a new twist on your grandparent's home from the 60's and 70's.  Antique stores, thrifts shops, or even upcycling a gifted piece from a family member will give you that vintage feel.
-Oversized lights that make a statement.  Think of your lights as jewelry for your home.  Let them be the focal point when you walk into that room.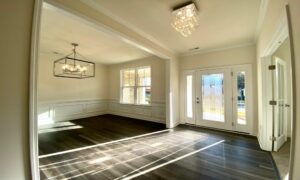 Double Duty.
-Majority of people today need and want rooms that serve more than one purpose.  Bedrooms need to be multifunctional.  Think desks in the corner or even a home gym area.
Now that you are inspired and ready to decorate, let us help you find a new home to do it in.  You can learn more about our latest new home offerings by clicking here.