How to Create a Warm White Kitchen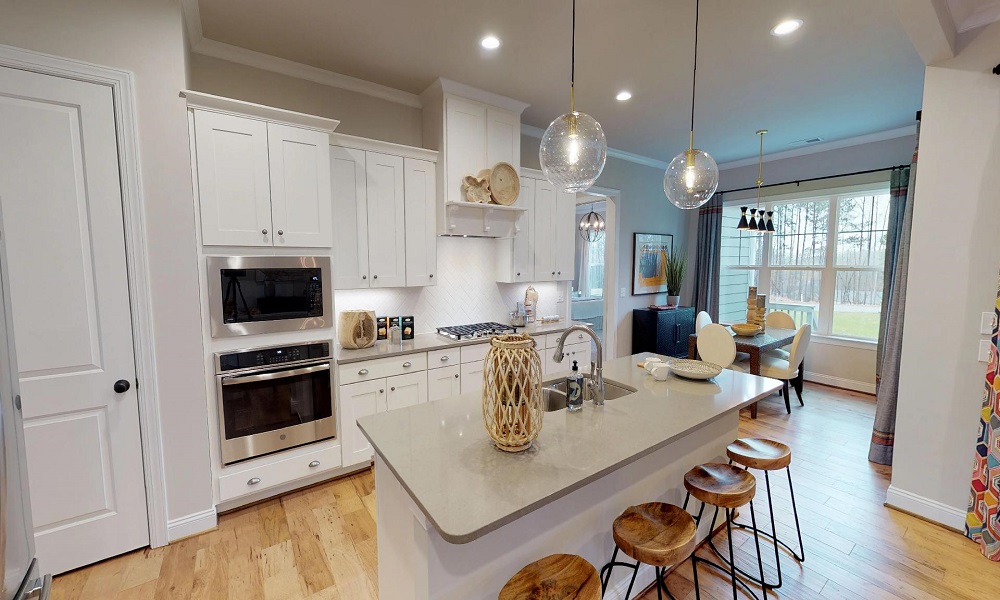 Oftentimes all white can come across as cold and hospital-like, but with a few of these design touches you will see how warm and inviting an all white kitchen really can be.
Wooden bar stools are a great way to add warmth to your all white kitchen.  Anything wooden or "earthy" will help to create that inviting feeling.  Wicker and wire baskets also make great additions.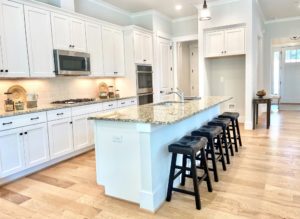 For a white kitchen, choose lighter hardwood floors to help equal out the lighter colored cabinets.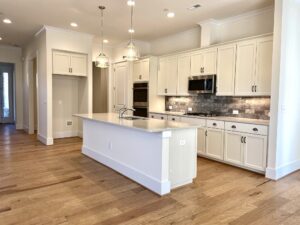 Pendant lighting is a great way to add another visual component to your white kitchen.  Not to mention it will help brighten up the space as well.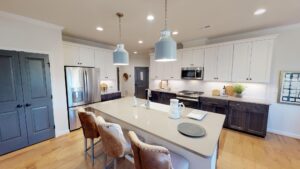 Add glass to some of your cabinetry.  The glass will help break up all of the white, and it will allow your gorgeous china to be seen.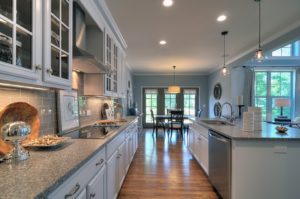 Pick a neutral or tan colored backsplash.  A light blue, grey, or even tan backsplash adds a nice contrast to your all white kitchen.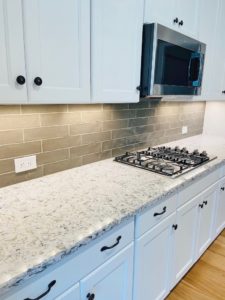 Choose a granite that has warm color tones to it to match the white kitchen.