How to Add Pops of Color to Your Outdoor Spaces
Planters that look like art:
Switch out those boring brown pots for new vibrant ones.  Think bold colors and fun patterns, even baskets make for a great planter.  Mixing and matching is the way to go to keep from looking so uniform.  Here's one that we found at Walmart, and it's under $20!

Add accessories to your pots and planters:
  You can buy multicolored butterflies, ladybugs, or even fun geometric shapes to stick into your existing pots and planters.  We found a 50 piece pack from Walmart that offers a variety of colored butterflies, and it's under $10!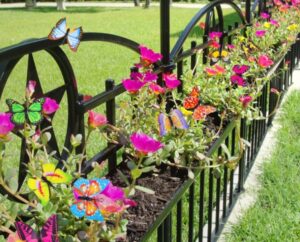 Colorful outdoor rug:
  Even a solid bright colored rug will help bring more color into your outdoor living spaces.  If you are feeling more adventurous, a patterned rug is a fun way to go.  We found this blue patterned rug on Amazon.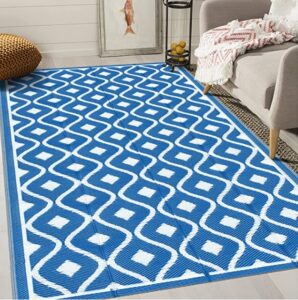 Plant new flowers:
Choose flowers that will give you a variety of bright colors.  Try to select different styles, heights, and types of flowers and plant them in both the ground and planters.  Here is one arrangement that we can't wait to recreate, and if you are in need of some inspiration, Southern Living has 125 ideas to share!