Hot Design Trends for 2020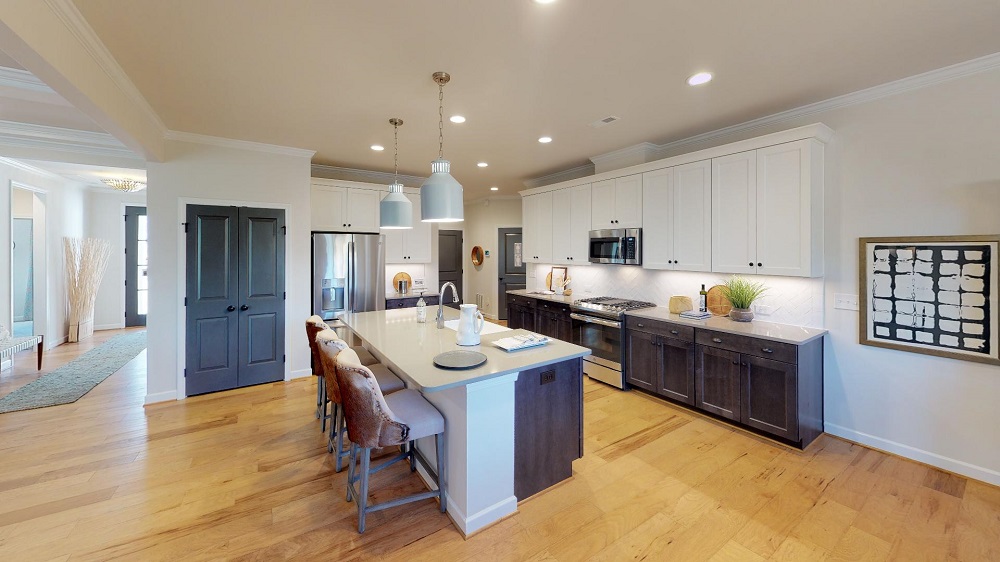 New home design trends are always changing, and while the 2019 trends will not disappear entirely, they will certainly evolve and grow in the upcoming years.  Many of these new trends can be seen throughout our new Harper Model Home at Kensley.  Here are 6 hot design trends that you will see this year!
Blue.   Since being named Pantone's 2020 color of the year, the color blue is the new "It" color of the year!  We recently have used blue as the exterior color of several of our homes.  It looks great, it's a good neutral color while still allowing your home to stand out, and there are different shades to choose from!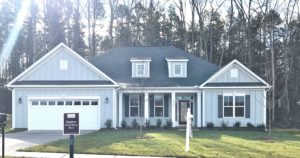 Giant sliding glass doors with indoor and outdoor access.  Indoor/outdoor living has been big in new home construction for some time now, and having the ability to almost completely open a wall to your outdoor space is one trend we do not see going anywhere.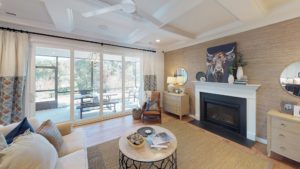 Countryside Chic.  This is the perfect way to describe the decor and overall design of our Kensley Model Home.  From the giant white farmhouse sink to the vertical white siding, there are countryside touches throughout this model home.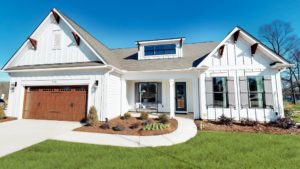 Bold ceilings and trim detail.  Bold ceilings aren't entirely a new design trend, and we have been adding different styles of coffered ceilings in our homes for several years now.  However, wallpaper on the ceiling is one trend that is starting to take off this year.
2-toned kitchens.  This is another design element that we incorporated into our new model.  There are several different ways to have a 2-toned kitchen.  The most common is the kitchen island being a different color from the perimeter cabinetry.  At Kensley, the island and all of the lower cabinets are brown, while the upper cabinets are white.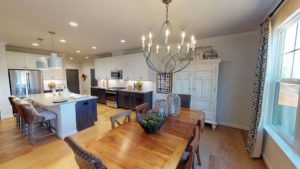 Statement lighting.  Lighting is very similar to artwork.  It can change the entire look and feel of a room.  The big chandeliers and statement pendants over the island are always great places to spend the money for good lights.  We also love switching out lamps for a different type of lighting in the Master Bedroom.