Great Areas for Entertaining Family This Holiday Season
Whether you plan to host Christmas in your new home or throw a fun New Years Eve get-together….these layouts and new home designs are perfect for just that!  We believe that our floor plans offer something for everyone to enjoy!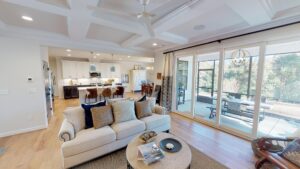 Open Concepts:
One of the main differences in homes that are built today vs. homes built 10-15 years ago, is the open flow.  We like to think that majority of our floor plans were designed with the host or hostess in mind!  You can still feel apart of the party even while cooking in the kitchen.  The Harper and The Dunhill are two of our most popular open concept floor plans.  We also have these plans as inventory homes in our Olde Homestead Community!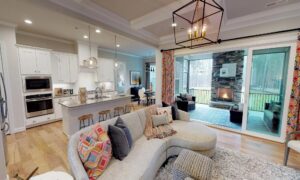 Outdoor Entertaining:
One thing that we love about some of our new home designs, is the outdoor entertaining aspect. A screened-in porch is the perfect extension to your new home.  Add in a fireplace and you now have a space that can be used year round!  We also love a good outdoor fire-pit!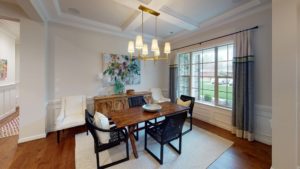 Formal and Informal Dining:
Some families still want a home with a Formal Dining Room, while others prefer a  more informal space.  Whichever design is better suited for your family, we are sure that we have something for everyone!  The Aberdeen is one of our new home designs that features both a Formal and Informal Dining Space!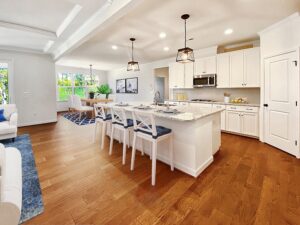 Large Gathering Islands:
We know that the one place guests are always going to gather is at the kitchen island.  That is why majority of our floor plans offer a large island that will accommodate entertaining, dining, and much more!
Whether it be this year or next, we hope that you enjoy entertaining your friends and family in your new home!