Fall Trends to Spruce Up Your Home
You can make your home cozy, colorful, and ready for the cooler temps with just a few easy design updates.
 Update Your Entertaining Space:
It is time to bring out your "cooler" decor and give your entertaining spaces a little refresh for Fall!  By using bold colors like emerald greens, dark blues, oranges, and creams you will instantly change the vibe of any room in your home.  Also think texture when choosing things like blankets and throw pillows.  Velvet is very popular and a great Fall/Winter staple.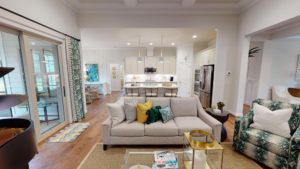 Create a Cozy Atmosphere:
If you want to transform your home from summer to fall, scent is the key.  Scent can instantly change the mood of any space.  That's why big hotels and stores have their own signature scent.  In the Fall we love to smell cinnamon, apples, pumpkins, cedar, and fir, just to name a few.
Extend the Life of Your Outdoor Living Area:
Cooler evenings can still mean time outdoors.  If you have outdoor furniture, consider giving them a little update.  Add a few new pillows (or pillow covers) and a chunky knit blanket and you can easily have a new and inviting outdoor space.  Fire pits are also extremely popular and a great investment for this time of year.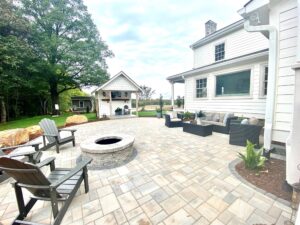 Bring Nature Into Your Home: 
Bring the outdoors inside with materials like weathered wood, faux fur, leather, and natural fibers. Accessorize with plants, fresh or dried floral arrangements, and art depicting forest scenes or woodland creatures to introduce the calming effects of nature to any room.