Decorating Your Home for Fall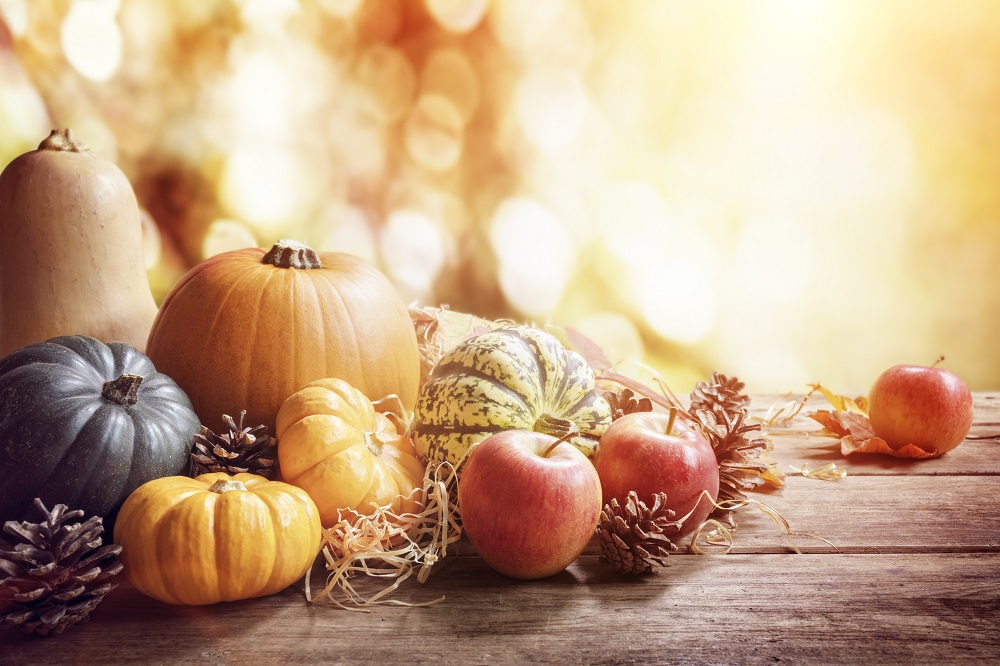 The best way to give your home a little refresh is to switch up the decor when the seasons change!  Now that we are heading into the month of October, and yesterday was the first official day of Fall, now is the perfect time to change out the Summer wreaths and the bright colored throw pillows for more fall-like colors.  So here are our tips on how to decorate your home for Fall.
Fall smells:  Yes  Fall has a smell, and yes it will change up the decor and overall feel of your home! Pumpkin, cinnamon, clove, cedar, are all great scents to use this time of year!  We have mentioned the Volcano Candle in our posts before, and we are excited that they offer a fall scent as well!  Click here to buy it!
Throw pillows and blankets:  The easiest and biggest way to change up any space is with throw pillows and blankets.  Think fall colors; greens, oranges, reds, and earthy tones.  Warm, plush, fuzzy blankets will help add that cozy element that we all desire when the outdoor temps start to drop.
Pumpkins:  This time of year is perfect for spending the day with your family at the Pumpkin Patch! Not only are you creating memories with your little ones, but you can also pick out your own pumpkins for your home!  We love using pumpkins of all colors, shapes, sizes, and textures to decorate your front porch, your mantle, or even your Dining table!  Here is our post that highlights some of our favorite Pumpkin Patches.
Fall table decor:  Dress up your kitchen or Dining Room table with new Fall inspiration.  Change out your table runner and plates with ones that use the same colors that we described above for your pillows.  Centerpieces don't have to be difficult.  Fill a large bowl with little pumpkins or gourds, add fo-leaves along the table runner, use cotton plants or even twigs for flower inspiration.
Add pops of Halloween: Now is the time to also add fun pops of Halloween throughout your home.  Jack-O-Lanterns on your front porch, skeletons hanging from doorways, black candles,  these are all things that you can incorporate into your other Fall decor, and easily remove once Halloween is over.
Hopefully sooner rather then later, the outdoor temperatures will start to get the memo that it is Fall and we are all ready for cooler weather!