Decorating the Christmas Tree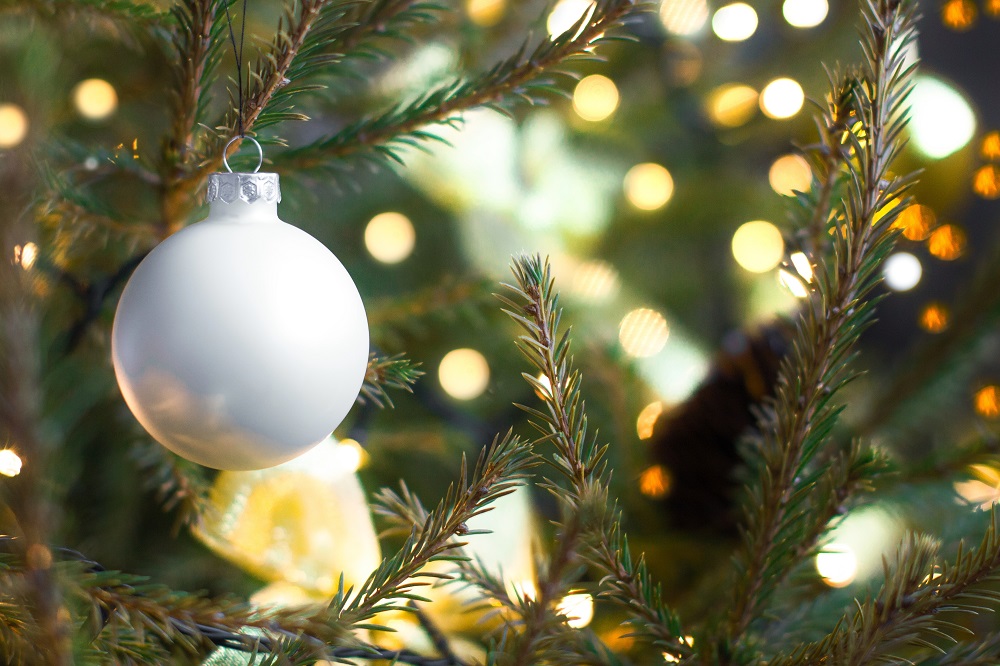 Thanksgiving has come and gone, and we now have our eyes set on all things Christmas!
Decorating for Christmas is one tradition that most families enjoy doing together each year.  Even though we all might have different holiday traditions, one thing that is always constant during Christmas is the tree.
So here are our tips on how to decorate your tree like a pro.
First up are the lights. You want your tree to sparkle, and the best way to make this happen is to start from the trunk and work your way up.  If you have a traditional green tree, then you will want to make sure the wire strands are green, if you are flocking your tree this year, then you will want to get the white strands.  Make sure as you work your way up that you are wrapping the lights around any big branch, and be sure to give your tree a good fluff along the way!

Add the garland or ribbon.  Some of us might skip this step, or find that garland is just not necessary for their tree.  However, if you choose to use it, now is the time to add it!  If you want a simple and easy way to add some volume to your tree, tie small strands of ribbon directly to your tree's branches.

The ornaments.  Start with your favorite or most special ornaments.  You will want to add these first to make sure they get a good visible spot on the tree.  Next fill in the bare spots with your classic glass balls.  It always looks good to have a variety of sizes and even colors.

Finish it off with a skirt.  Last but not least, add the tree skirt!  We love the idea of using a chunky knit blanket as your tree skirt,  just wrap the blanket loosely around the base for the perfect undone look.
And there your have it, 4 easy steps to help make your tree look like it was decorated by a pro!