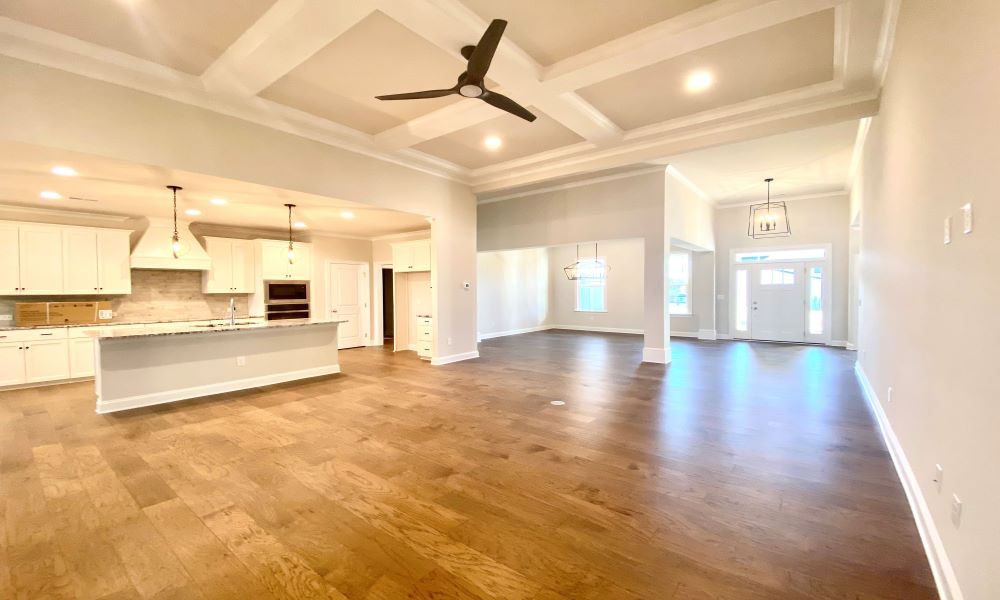 It's Friday! Which means it's our weekly "A Week in Review" blog post!
Over the past week we walked-thru several new homes.  Some are very close to being finished, while others were still very much under construction.  They do, however, have something that caught our eye and we felt was worth a share.
The Dunhill Inventory at Olde Homestead.  This Ranch and a half is complete other than a few minor punch list items!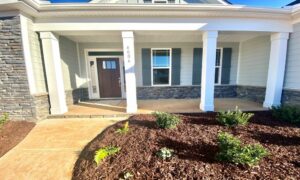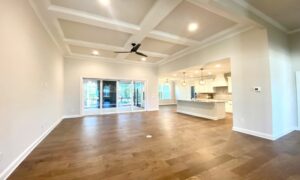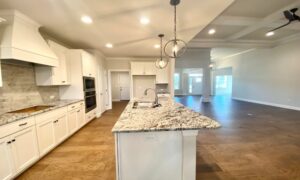 The Dunhill is a 3 bedroom, 3.5 bath home with an upstairs loft!
The home also features a great screened-in porch with a stone fireplace.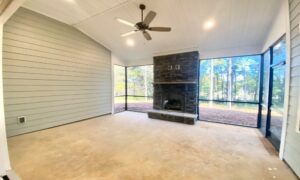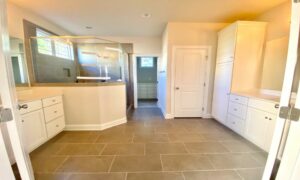 Coming Soon is our newest Concord Community, Red Hill!  The community is now paved, and the curbs are in!  Construction on the Model and Inventory homes will begin soon!
You can join our VIP List to stay up to date on what is happening in this new community!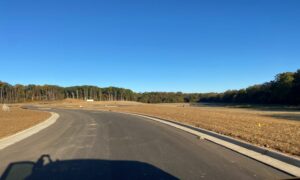 There are so many gorgeous homes in various stages of our sold out community, Kensley East.
The Arlington from day to night.  We just love how new homes glow as the sun sets!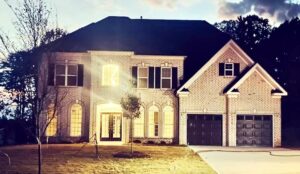 Of course, daytime looks very good on this home as well!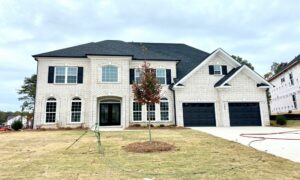 Some of the interior lights were being hung as we were there, but we still managed to snap a few photos of the gorgeous kitchen.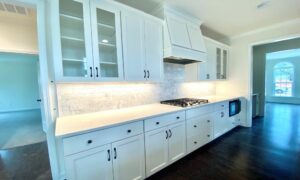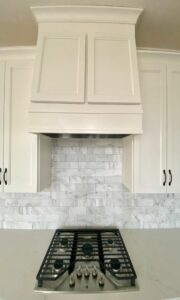 Of course, we always love a free-standing tub in the Main Bathroom.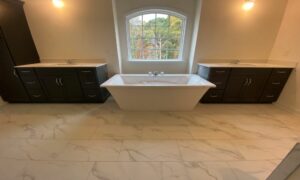 The solid double doors really caught our eye on this Dunhill Plan.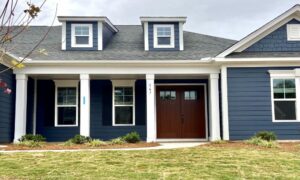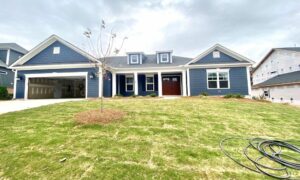 This foyer light left a memorable impression on us!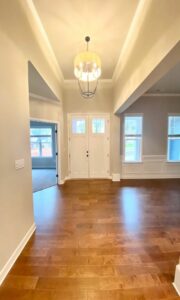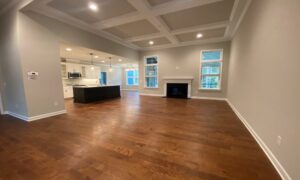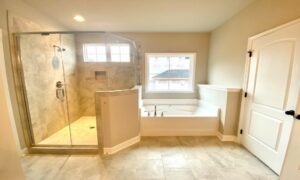 We love sharing these weekly review posts, and we hope you enjoy them as well. If you ever have questions about any of the photos or homes, you can always reach out on our Facebook page or Instagram!