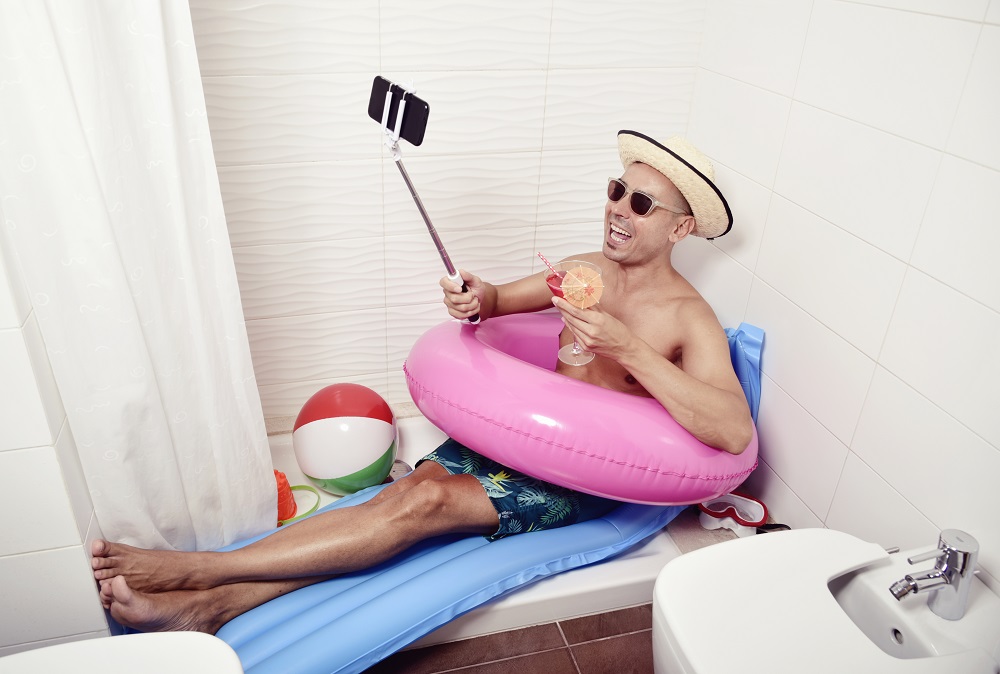 A staycation is a period in which an individual or family stays home and participates in leisure activities within driving distance of their home and does not require overnight accommodations.  With everything that is happening in the world today, a staycation might be just what we all could use.
Here are 7 staycation ideas that your entire family will enjoy!
Visit the beautiful shores of Lake Norman! There are several public beaches that are open at Lake Norman.  Ramsey Creek Park is one great spot to visit.  This 46-acre waterfront park features a swimming area, boat launching and docks, a playground, picnic shelters, nature trails, fishing pier, enclosed dog park and a volleyball court.  Of course if you are looking for a more permanent place on Lake Norman, our Robinson Ridge Community might be the perfect spot to call home.

Pitch a tent in your backyard.  Your kids will love "pretending" that they are camping. Pitch a tent, have a bonfire, and make s'mores!

Host a movie marathon.  Plan a night of watching all of your favorite movies.  Grab the popcorn, candy, and favorite drink and make it feel like you are at the theater!

Plan a day trip.  There are some great places to visit for a day trip.  The Blue Ridge Parkway, Blowing Rock, Chimney Rock, and Grandfather Mountain are all short enough drives to visit in a day.

Pack a picnic.  Dine outside at your favorite Park.  Pack your lunch or pick up lunch from your favorite restaurant.

Visit the new Kannapolis Cannon Ballers Stadium.  You might not be able to watch a baseball game quite yet, however, the stadium is still open.  You can enjoy food, icecream, adult beverages, and more!

Plan a Spa Day.  Salons are open, and now might be a great time to plan a much needed day of pampering.  Get your nails done, hair done, and maybe even a pedicure while you are at it!