2023 Paint Colors of the Year
Yes, you read that correctly colors of the year.  Every year, all of the major paint companies announce a color of the year for the upcoming new year.  Those paint companies are Benjamin Moore, Sherwin Williams, and Behr.  In years past the chosen colors have been somewhat similar between these 3 companies, but this year is a bit different.
Benjamin Moore announced Raspberry Blush as their choice for color of the year. According to Benjamin Moore, "This unapologetic shade of red orange had us thinking: bold, bolder, boldest." Use this color on the walls, ceiling, or even the trim to make an impactful statement.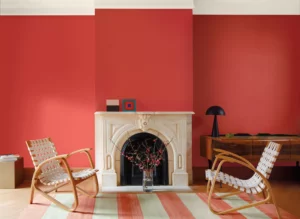 photograph courtesy of Benjamin Moore
Sherwin Williams 2023 color of the year, Redend Point, is a warm blushy/beige tone. According to Sherwin Williams, "Redend Point SW 9081 is a nourishing and intriguing hue, an inviting neutral inspired by the deep care we feel for our communities, our connections and our crafts. It is subtle, warm and restorative, suitable in commercial or residential spaces where mind and soul can relax and be refreshed."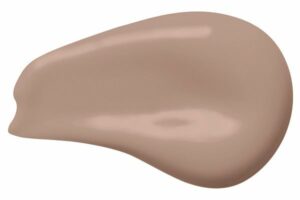 photograph courtesy of Sherwin Williams
Behr's 2023 color of the year is Blank Canvas.  Behr opted for a color that creates room for transformation in a time of transition. Just like the name suggests, Blank Canvas is the starting point for building the rest of your decor elements and your colors.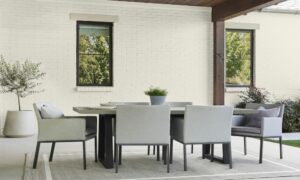 photograph courtesy of Behr
Would you use one of these three colors in your new home design?  We can definitely see Redend Point being a fan favorite.