2021 New Home Design Trends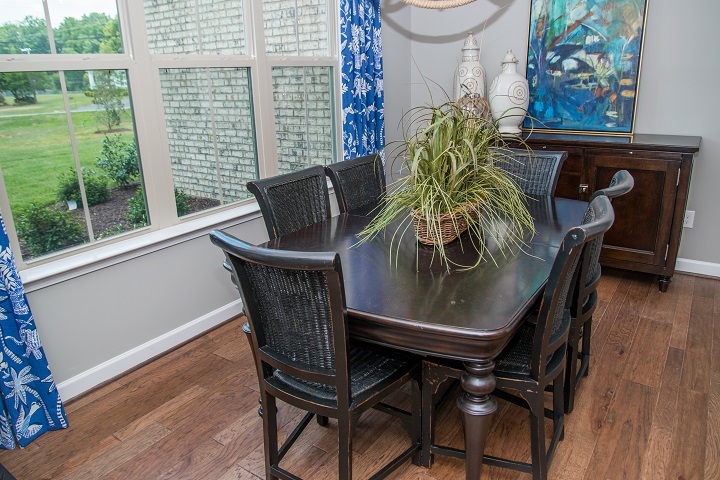 With a new year comes new design trends.
2021 is finally in sight (thank goodness), and with the start of a new year, new design trends are sure to follow.  We can learn a lot from 2020 when it comes to how we live and function in our homes.  2021 is going to be the year of home offices, designated areas for kids to learn, traditional styles, and lots of natural lighting.  So here is our list of 2021 new home design trends.
Designated spaces.  With all of the additional time that we have spent in our homes this past year and all of the time that we will still be spending in our homes going into 2021, it is safe to say that everyone needs their own designated space.  An in home office for those who get to work from home, a bonus room that can function as a virtual learning classroom, and even a cozy corner where you can go to escape and enjoy some quiet time.  Majority of our floor plans offer a Flex Room, which makes a wonderful office, a cozy sitting room, or even a quiet space to learn.

Earthy and warm tones throughout the home.  Comfort is one word that comes to mind when we think about home.  Olive greens, oranges, and colors with red undertones give off that homey feel that we all desire now-a-days.

Calming blues.  On the flip side, blue has been one of the most searched for colors when it comes to home decor.  Of course in one of our last blog posts, Designing with Blue, we talk about all the ways that you can incorporate this color into your home.

Neutral materials. Jute rugs, rattan furnishings, leather, live plants, boho touches are going to be big in 2021.  This goes hand in hand with the earthy tones we were talking about above.

Traditional and Classic styles.  People are moving away from more urban areas into more traditional suburban living.  The traditional homes that you grew up in give off that homey vibe and that since of security that we all desire in these uncertain times.  Think blue and white ginger vases, antique accents and mirrors, and statement lighting.

Lots of natural lighting.  More natural light does wonders for your mood, and with all of the extra time that we have been spending inside our homes, additional windows might be just what we all need.  So when selecting your front door, choose a door with additional windows, when selcting your office doors, choose the french doors that have windows instead of solid.