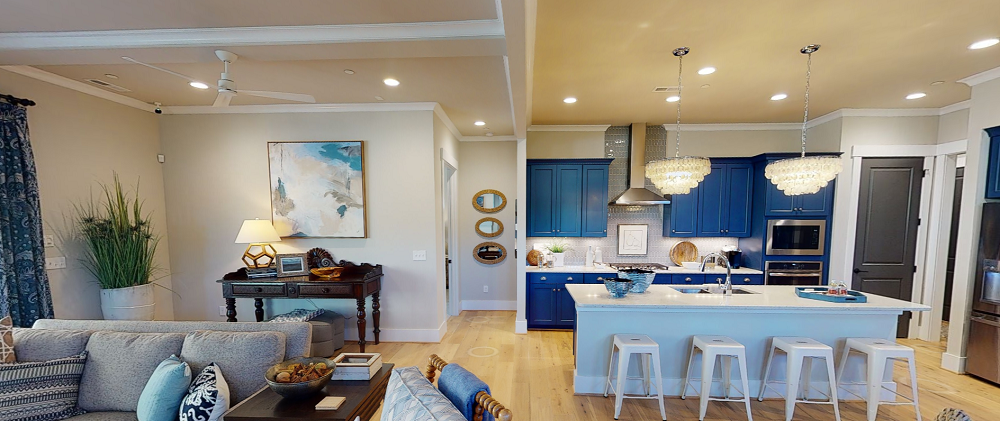 Blue is one of our favorite colors to incorporate into our Model Homes.  It is one of those colors that just feels good and gives your home warm and comfortable vibes.  From dark to light to somewhere in between, you really can't go wrong when designing with the color blue.
Here are a few of our favorite ways to add the color blue into your home.
The Cabinets.  In our Addison Park Model, we decided to use the color Indigo for the kitchen cabinets.  This color is warm and bright and gives off almost a coastal feel to the space.  And while we know this very bold selection is not for everyone, we can't get enough of it in this home.  Having a pop of blue on the kitchen island, is another great way to use this color.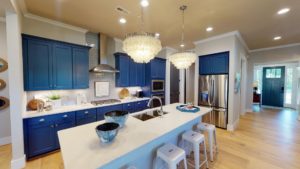 The Doors.  In our former Model at Brookside at Ashlyn Creek, we painted all of the interior doors a shade of blue.  While keeping the rest of the selections in the home light, the blue doors really stood out and paired nicely with the other neutral colors.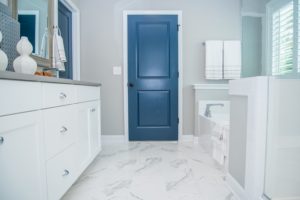 Window Treatments.  Adding curtains to your home will instantly change the look and feel, and of course these blue options go well with any decor you might already have.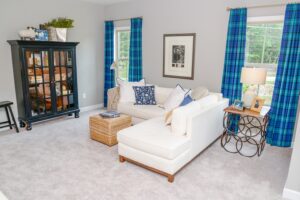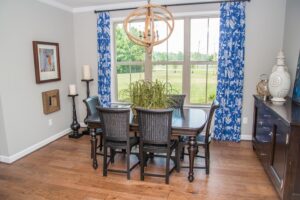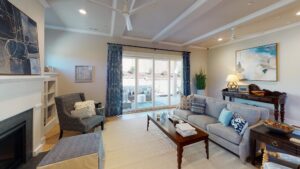 Art.  We love good artwork, especially when pieces are bold and vibrant.