Where to Display Art in Your New Home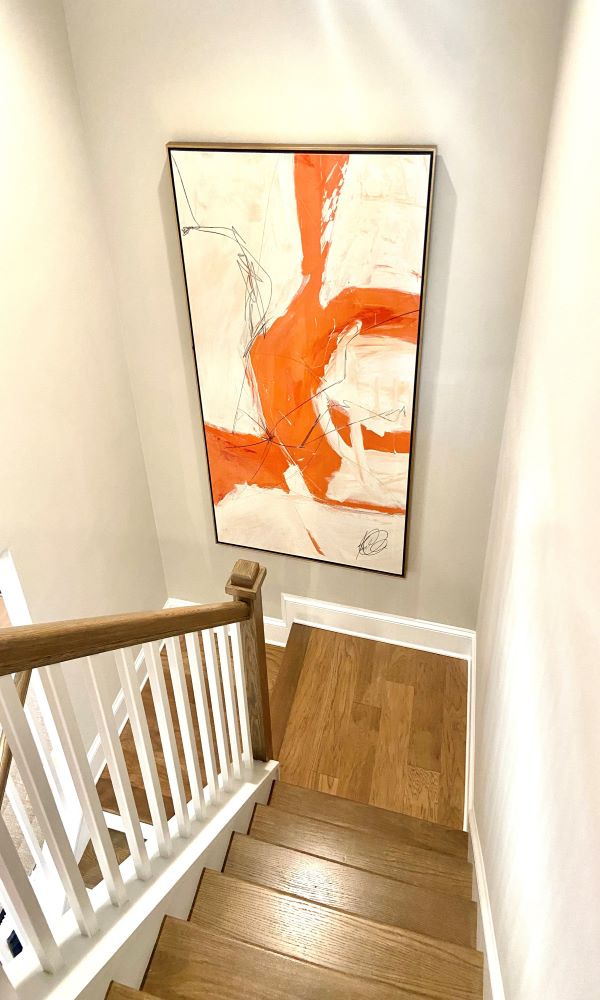 The artwork that you choose in your new home will not only set the mood for that room, but it will also be a great starting point for the overall design you are trying to achieve.  When opening one of our new Model Homes, we always look forward to seeing the different art that our Designer, Grace, selects.  The art you choose sets the tone for that space, it creates the color palette, and it is a great conversation starter for when guests come over.  Here are some of our favorite places to display art in your new home.
The Stairwell:
This is a great place to display a giant canvas, especially if your staircase has a landing space.  You can fill that blank wall with a vibrant piece of art that will be seen from upstairs as well as from downstairs.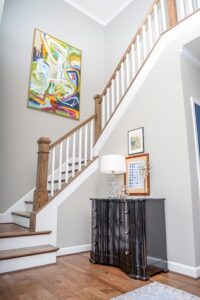 The Powder Room:
The Powder Room is probably the most used space by your guests, so why not "wow" them with a beautiful print.


Hallways:
A pretty typical spot to hang your art is down a hallway.  There it will be seen, and it will brighten or give life to that long stretch of white walls.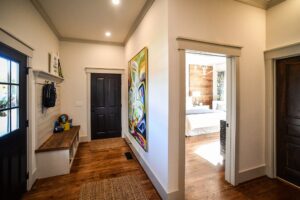 Home Office:
For many of us, especially those who truly work from home, zoom days are still going strong.  So why not give your coworkers something to look at? The large blank wall behind your desk is the perfect spot to display a beautiful picture.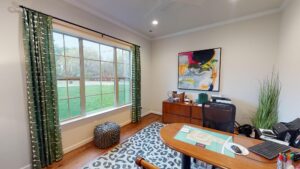 Bonus Room:
One of the rooms in your new home where you can go bolder and louder with your art choices, is definitely the Bonus Room.  This is a great room to really let your personal taste shine through and be on full display.