What Kitchen Countertop Materials Fit Your Lifestyle?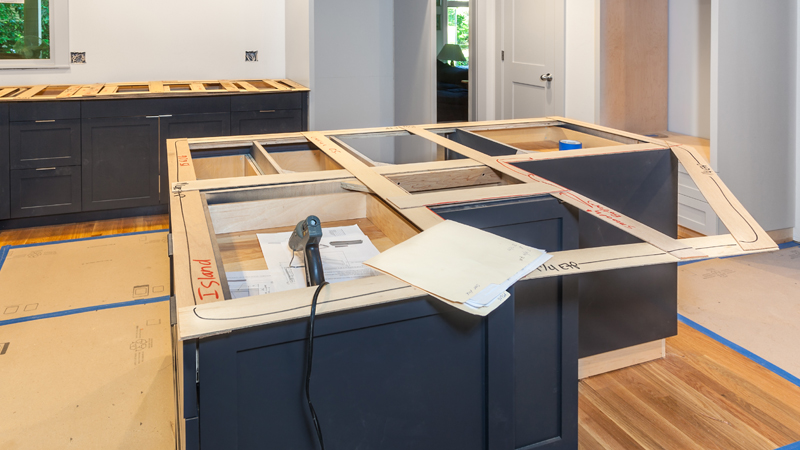 Modern kitchens offer so many opportunities for homeowners to bring their unique style to life. But kitchen countertops need to both look good and be functional. You'll want to consider cost, durability, and maintenance needs when deciding on what material you'll use.
There are, of course, dozens of options for your kitchen countertops. Depending on your style and handiness, you can choose from any number of beautiful, stylish, or budget-friendly materials. Here's a brief overview of a few options to give you an idea of what to consider:
Granite
Natural stone like granite looks beautiful and brings elegance to any kitchen space. It's a popular choice.
Despite granite's strength and durability, it is porous and requires sealing before it's usable in a kitchen. It is easy to maintain once it has been sealed and correctly installed.
Granite comes in a number of colors and styles, and imperfections add a unique element to any kitchen. They're relatively maintenance-free, as long as you're careful with its installation and treatment.
Quartz
If you're looking for an easy-to-maintain countertop with endless variety, Quartz is the way to go. Quartz material countertops are made from one of the hardest materials on earth.
They're arguably the most durable countertop and  incredibly resilient. Quartz countertops consists of ground up Quartz and a polymeric or cement based binder.
These countertops have developed a reputation as a more durable, less porous, and more easily fabricated version of slab granite.
Concrete
Concrete countertops are very popular on hit HGTV shows like Fixer Upper.  Concrete counters are either precast in a shop or cast in place during your kitchen construction.
Like most natural countertop materials, concrete is porous and needs to be sealed to prevent staining.  Maintenance is minimal with concrete countertops, and it is recommended that you use a nonabrasive cleaner when cleaning your countertops.