Tips on Keeping a Clutter Free Kitchen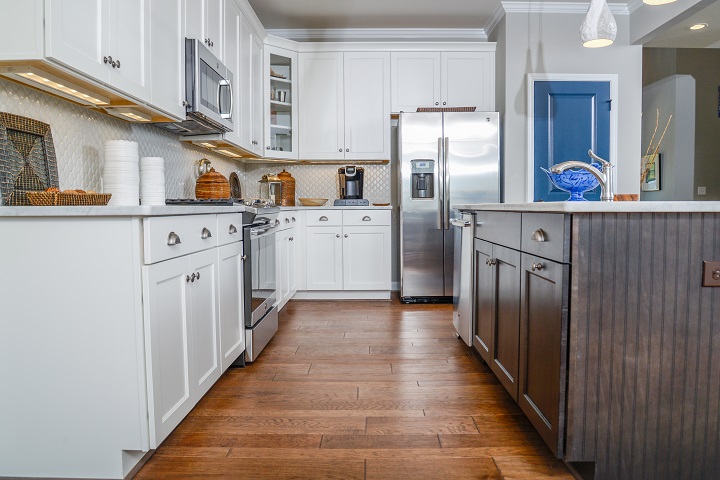 Clutter, it is almost impossible to live without some sort of clutter in your home.  However, too much clutter can make your home feel small, cramped, and sometimes even dirty.  The Kitchen for example, is one of the most lived-in and used rooms in a home.  The last thing that anyone needs is for "stuff" to line the counter tops creating less usable space. Here are some tips when designing your home, to help ensure a more clutter free Kitchen.
 Make sure you have an eat-in kitchen.  More families are moving away from the Formal Dining Room and towards a more casual eat-in kitchen space.  Eat-in kitchens are more convenient when it comes to the serving of food and the clean-up after.  Less steps to take to get those plates into the sink!

A large walk-in pantry.  Pantries are the perfect spot to store all those items that you would typically leave out on your counter tops.  A loaf of bread, fresh fruit, cutting utensils, store them all in the pantry!  You can even take your pantry up a notch by adding wooden shelves to prevent any items from tipping over.

Pull-out drawers.  Instead of the lower cabinets swinging open, opt for pull-out drawers instead.  This will give you more usable space, make it easier to reach items, and it will make your Kitchen look and feel very custom!

Create an easy and accessible place for your kids snacks.  Give them their own drawer or pantry shelf for their snacks and dining accessories.