Timeless Tips for Decorating Your New Home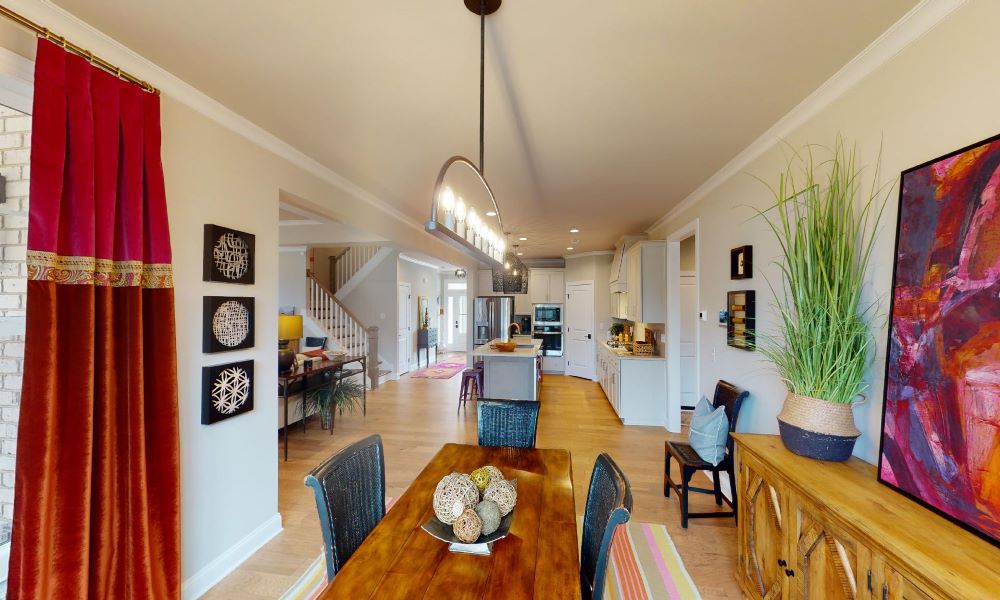 No matter what your style is, there are certain design tips that will always apply. Here are some home decorating tips you should always follow, no matter how you choose to decorate your home.
Make Your Bedroom Your Favorite Room in the House
Your bedroom should be a calming, relaxing sanctuary. It should be a room you can escape to, a place you enjoy being in. Splurging here is fine, as long as you do it carefully. Spend the extra money on high-end bedding and pillows – you can reuse them for years, and falling asleep each night will be a luxurious experience.
To elevate the room's design, choose a solid-color duvet or comforter and pair it with matching pillowcases, adding in a decorative pillow or two. The combination of color and pattern will make for a magazine-perfect look.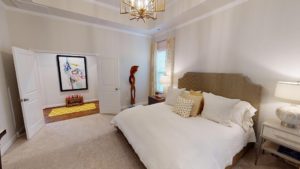 Expand Your Home with Mirrors
Mirrors immediately brighten and expand any room, no matter how cramped. Place mirrors on walls opposing windows or other light sources to double this effect. Windows can double the visual square footage of a room.
Artfully place mirrors on your walls in a series or on their own to amplify any room.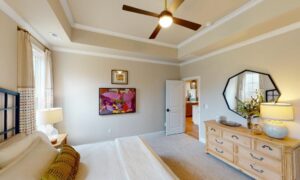 Let There Be (lots of) Light 
Lights can do wonders to a home. For instance, you can immediately set a mood with lights on dimmers. Different lights, like overhead lights or table lamps, add a lot of style and interest to the room. Experiment with different shapes and sizes to figure out what works best – and don't be shy. Combine various light sources in a room and see what happens!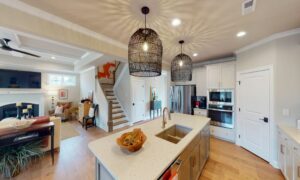 Bring Your Style to Every Room, Even the Bathroom
It may not be as glamorous as your bedroom or living room, but a neglected bathroom is a sad sight. Elevate the humble bathroom by using beautifully folded towels, tasteful art, chunky bars of soap, and a few decorative items. Consider lighting here too – you don't want harsh or over-bright light here.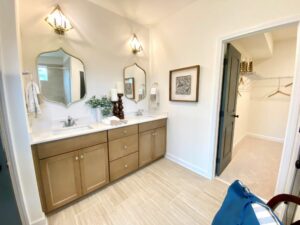 Try to Keep Your Home Clutter-Free
Here's a truly timeless design tip. Clutter in your home can add stress to your life. Try not to clutter the surfaces in your home. Of course, we all know that dining room tables should be for eating, not for piles of paperwork or books. Apply the same idea to other surfaces of your home.
Don't clutter your shelves with knick-knacks or misplaced items. Stick to a few statement pieces and try not to overstuff your shelves or open spaces. Keep things clean and minimal.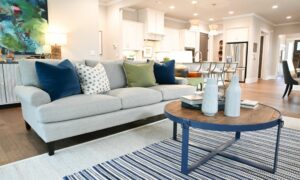 Natural Lighting is the Best Design Element
There is nothing better than letting beautiful, natural light pour into your rooms. Make sure you are capturing every bit of the natural sunlight your home receives.
Swap out dark or thick window coverings for lighter ones – both in color and weight. Thinner fabric will help the room feel lighter, even when the sunshine outside is dim.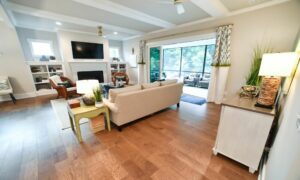 Use color!
Accent walls, decorative pillows, statement pieces. Mix and match complementary colors or patterns to avoid building a dull room. This design mix keeps your room exciting and visually appealing. You can use this as an opportunity to show off a particularly unique piece of furniture in your home or even a favorite art piece.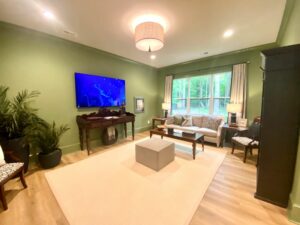 Keep these basic tips in mind when designing your dream home, and you'll be sure to love every space in it. Remember to maximize natural light, don't go crazy with the statement pieces, and take advantage of design tricks to expand your home's many areas.