The Moss-Morris House at Olde Homestead, Part I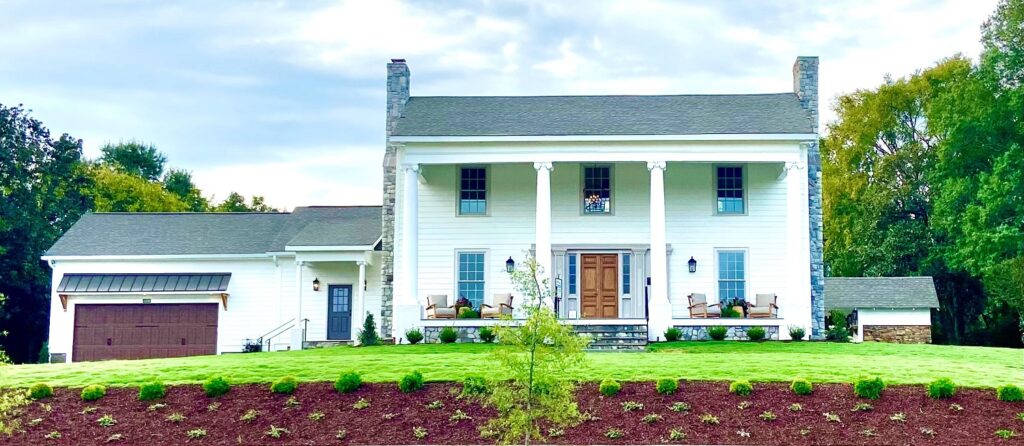 It has been no secret that over the past year we have been busy developing what is now, Olde Homestead.  With the development of that piece of property also came the renovation of The Moss-Morris House.  Over the next several weeks we will be doing a series of blogs that will give you a glimpse into the history, the renovation process, and the finished home.  We are very proud with how the restoration of this historic home has turned out, and we can not wait to share it all with you.
Built in the 1830s, the Moss-Morris house was known as one of Cabarrus County's finest antebellum residences.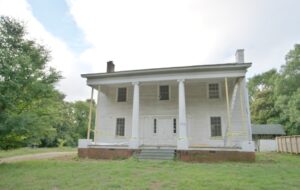 The original house was a blend of Federal and Greek Revival details and featured Greek-inspired trim from Asher Benjamin's nationally-circulated book, The Practical House Carpenter (1830).

Not only is the home itself a part of history, but the actual land of Olde Homestead is as well.  The Great Wagon Road ran from Philadelphia to Georgia and is sometimes referred to as "the first national interstate system."

The stretch of road that went through North Carolina included parcels that make up the Olde Homestead neighborhood today.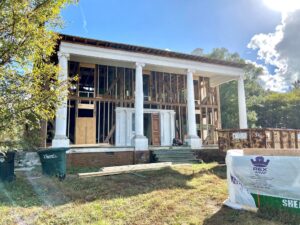 The house follows the traditional, 2-story, single pile form, with windows that feature Federal surrounds.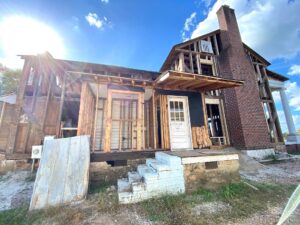 The front entrance is an Asher Benjamin design that remains on the home today.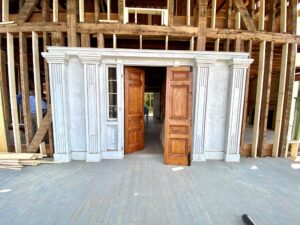 Niblock Homes began the renovation of the home in August of 2020 with the intent of salvaging as much of the original architecture as possible and bringing the home up to today's construction standards.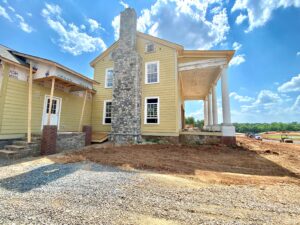 Niblock added a master suite, laundry room, and garage to the home, which is now both energy-efficient and structurally sound.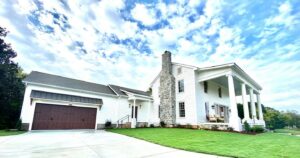 On the backside of the home, we have added a fantastic outdoor space.  A large stone patio with a fire-pit makes this backyard the perfect place to entertain.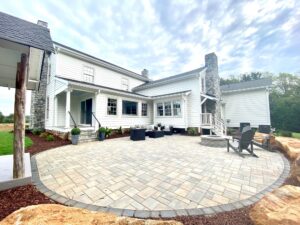 We even kept some of the large rocks that were found when the development of the community started!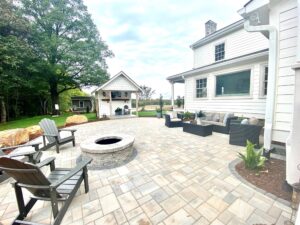 The well house, which is an original structure on the property, was even given a makeover.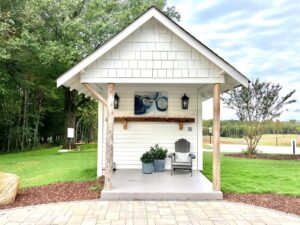 Check back next week for our new post on the interior renovations to The Moss-Morris house at Olde Homestead.