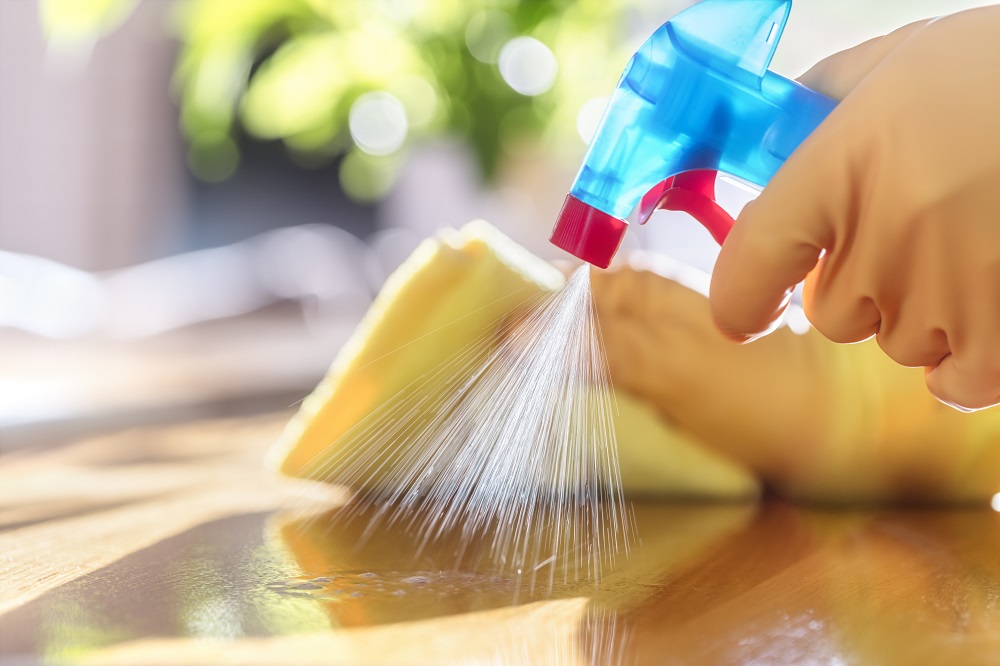 What better time then now to start your Spring Cleaning!  You are at home anyways, which makes now that perfect opportunity to de-clutter, organize, and give your home that much needed deep clean!  So here are some easy tips to help get you motivated and ready to tackle your Spring cleaning list!
Make a list.  One of the best ways to get motivated is to have a game plan.  Make a list of all of the different areas of your home that you want to "clean".  Then once you get started you will be able to check those items off the list.  What is more satisfying then that?

Make piles.  When it comes to de-cluttering, it can be helpful to make piles of items you want to keep, throw away, or donate.  Once you have your keep piles, you can then organize those items.

Organize with baskets and bins.  Baskets, containers, bins, etc. are one of the best ways to keep all of your items organized.  Instead of having tons of items just sitting on a shelf, group like items together and put them in a basket or a bin.  Now when you need that item you know exactly where it is.

Closets.  Closets can be overwhelming when it comes to organizing.  The best advice we have heard is that if you haven't worn an article of clothing within the last several months to a year, then toss it!  It can be easy to keep something because you might one day wear it again, but in reality if you haven't worn it within the past year, chances are you will not.

Pull all items out of a closet, drawer, shelf, etc.  Once you have removed all items to make your piles, wipe down or sweep that area before you put your items back.

Change your air filters.  Hopefully you are already doing this on the regular, but if not, now is the time to replace your air filters!