Simple Styling Ideas To Change A Room Instantly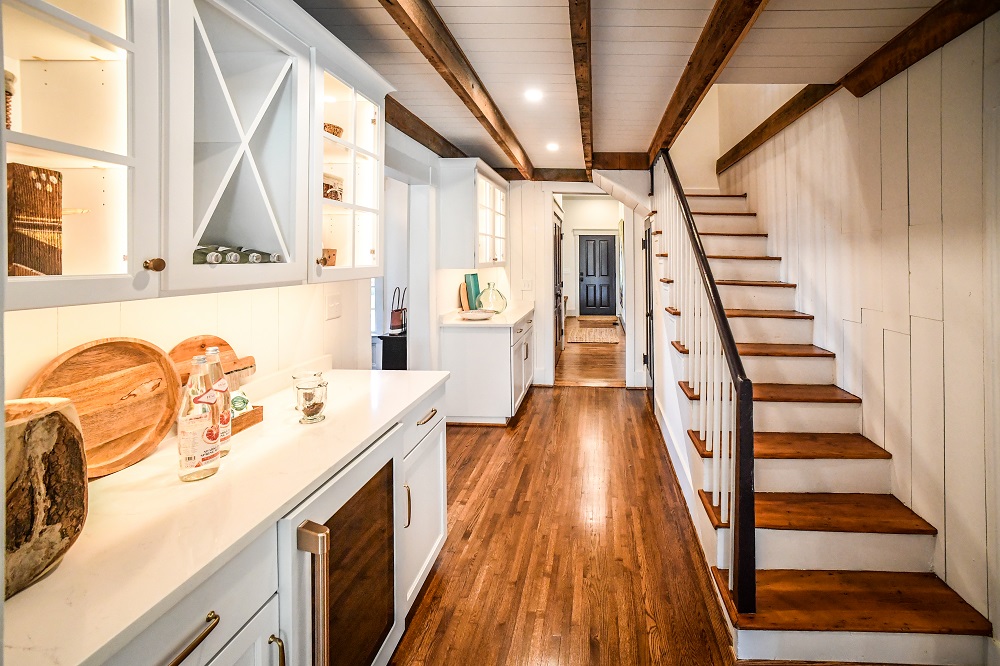 There are so many ways that you can transform any room in your home without spending any money.
Rearrange – Restyle – Rehang – Repot
Rearrange.  Don't have the budget to constantly buy new decorative pieces?  Try rearranging what you do have instead.  Place items that might have been on a floating shelf to your buffet or swap out the hallway lamp for the one in your bedroom.  Even moving around throw blankets and pillows will have a big effect on your spaces.
Restyle.  A coffee table or the centerpiece on your dining table are both great places to restyle.  Since these areas are small, you can usually swap out new items at low costs, or if you are not in the market for spending money, adding in a new bouquet of fresh flowers will make a nice impact.
Rehang your curtains.  Are you curtain rods hung as close to the ceiling as possible?  If not, do that now.  This will make your rooms instantly feel larger and brighter.
Repot.  Plants and flowers bring life (literally) into your home.  If you want to spruce up your space we always say go for the green first! If you already have beautiful plants in your home, try replanting them in new pots or placing them into a basket.