Powder Room Design Must Haves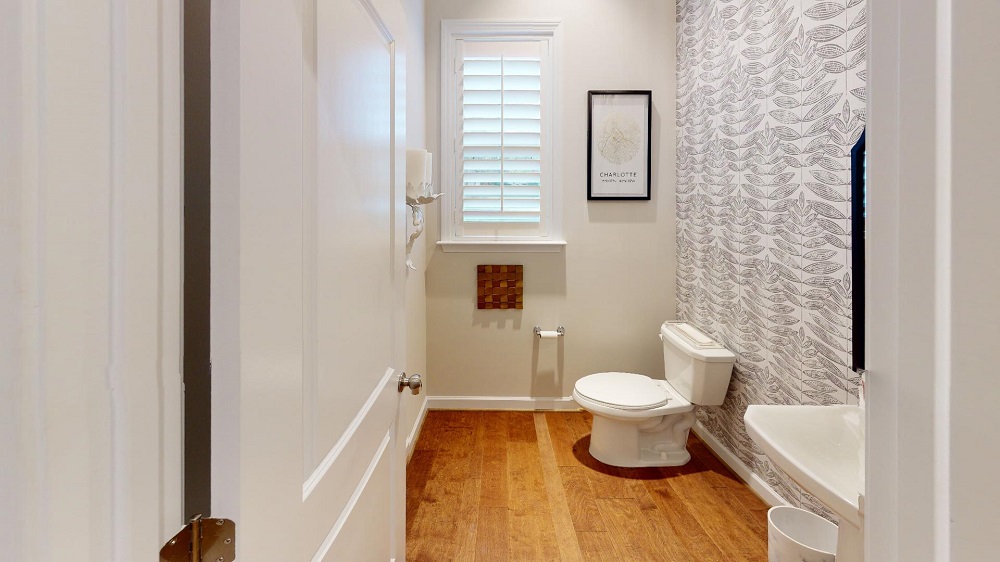 The Powder Bath is often times one of the most used bathrooms in your home.  This bathroom is typically centrally located in your home, the bathroom that guests will use when they stop by, and more than likely the one your kids will run to before it's too late.  There are certain design elements that you can add to help create a functional and stylish Powder Bath.
A statement mirror:  Forgo the plain rectangular mirror and instead add a decorative statement piece.  Think of your mirror as a piece of art for your bathroom.  It can add both character and charm to any blank wall.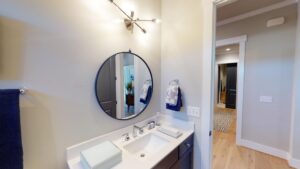 2.  Add molding.  The Powder Bath is a small enough space to where you can add the extra molding without spending a small fortune.
3.  Add wallpaper.  In small spaces, the right wallpaper can pack a big punch.
4.  Creative art or wall decor.  You can add layers and depth to this space by using art.  Abstract, colorful, bright, use colors to bring this space to life.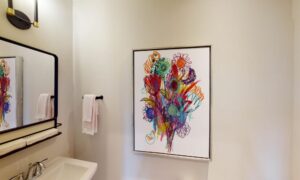 5.  Dramatic lighting.  Sconces, pendant lights, etc. look fantastic in this small space.  Also keep in mind, it is a bathroom, and you are going to want a lot of light in this space.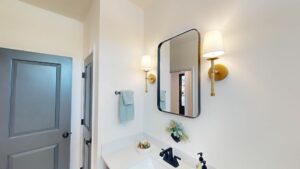 6.  Bold paint on the cabinets.  Play off the wallpaper with the color of your cabinets.  Don't be afraid to use a bolder color or something different than the ones in your kitchen.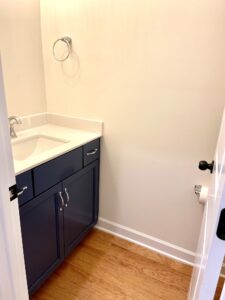 You are sure to create a lasting impression when you add these design elements to your Powder Bathroom.