New Years Eve Celebration Ideas for 2019!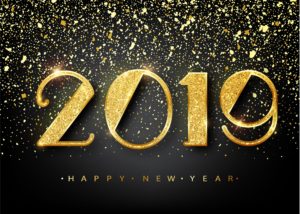 From low key to a night on the town, here is a list of ways you can ring in 2019!
Stay home, invite friends over and pop champagne!  Who said you have to leave the comfort of your own home to have a good time?  We are all about a low key gathering of friends and family.  If you want to do dinner, ask everyone to bring their favorite dish, or you can always have an after dinner celebration and just have desserts and light appetizers!  Go to Party City and grab a bag of NYE hats and horns.
Go out to a nice dinner.  This year my husband and I are opting for a nice steak dinner and then home by 9:00!  Open table is a great App to use to see what restaurants still have openings.
Head out to one of the many NYE parties happening near us! Here is a great list of parties in Charlotte.    
Have dinner catered.  If you are not up for cooking and cleaning this New Years Eve, opt for hiring someone to do that for you!
Do something fun.  Escape rooms, movies, see a live show, go to a comedy show, a concert, there are so many things that you can do that will be both entertaining and fun!