Martha Stewarts 2019 Design Trends, We nailed it!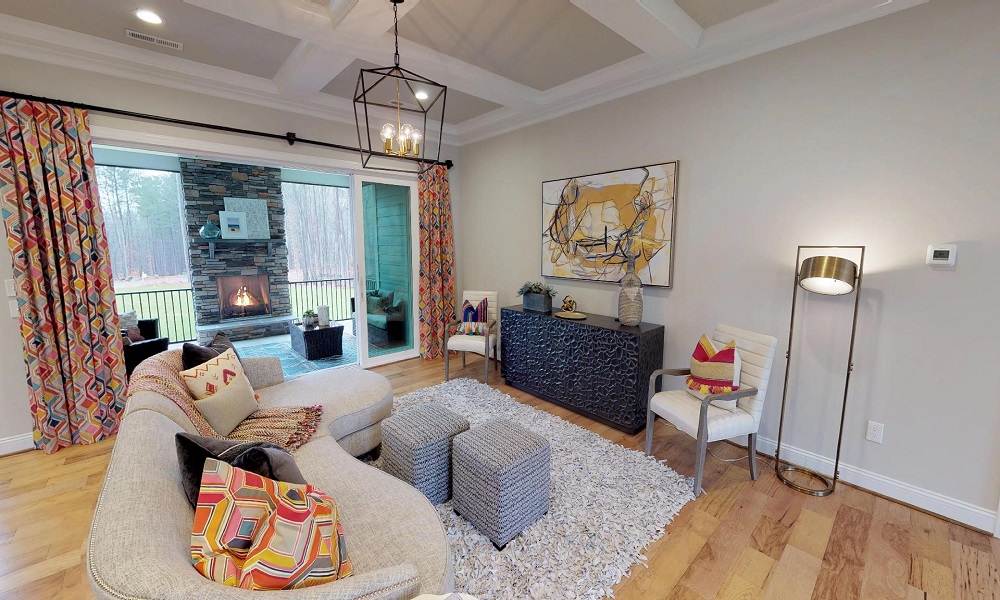 We recently came across a great article on Martha Stewart's website, "These Decor Trends Will Be Big in 2019".  After reading the article, we realized just how on point our Designers are with our Model Homes, and we currently have several of these 2019 trends in our new Model at Robinson Ridge.  From curved furniture to baskets hung on the wall as art, our design trends are spot on with Martha Stewart's.
Curved Furniture:
Here is what the article says about the curved trend: "You know all those lush curved sofas you're seeing in your feed? They're not going anywhere says Chris Sotz, head buyer of home at Anthropologie. And why are we so drawn to these beautiful curves? "It feels feminine. It just feels new," says the expert. "It feels a little sexier, a little more sophisticated. It definitely has that European look."
We incorporated this trend in the Family Room of our Robinson Ridge Model Home.  We have to agree, the curved sofa trend definitely adds a fresh new feel to this space, and it is something different than what we normally would see.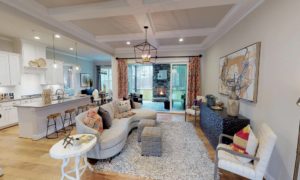 Hang Baskets on the Walls: 
We have actually been doing this design tip for years now.  Baskets are inexpensive, light weight and easy to hang, and they add a 3-dimensional element to your wall.  Here is how we incorporated this trend in our Robinson Ridge Model.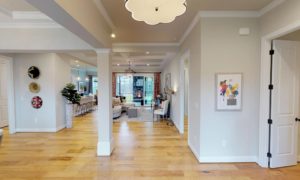 Embrace Maximalism: 
The Article talks about going bold with fabrics and statement pieces.  You want these pieces to create a space instead of your entire home feeling like one design.  Once again, our Robinson Ridge Model does just that.  From bold and bright artwork, to statement light fixtures, and colorful fabrics, our designers touched on everything to really make this new model unique.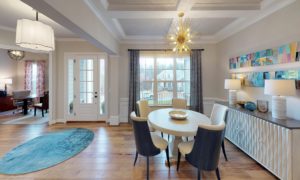 We love all of these 2019 Design Trends, and we are pretty excited to know that we are on the same page as Martha Stewart when it comes to our Model Homes design!