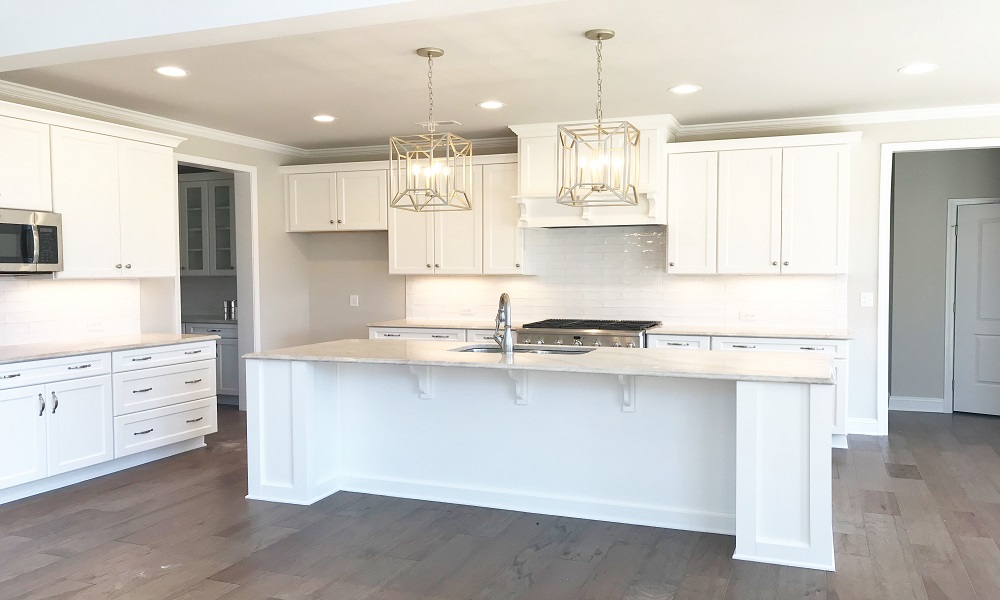 The kitchen island is probably the most used surface in your home.  Your kitchen island is where you prep food, gather with friends,  and it even doubles as a dining table.  It is also one of the main focal points in your kitchen.  So why not add extra appeal to this space?
Here are some of our favorite kitchen island designs.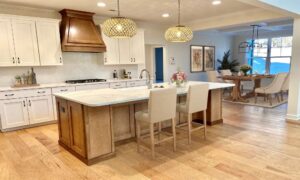 Decorative cabinet panels with a furniture base, help make this island feel as if it really is a piece of furniture in the home.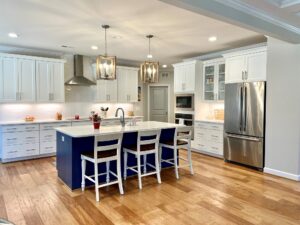 Bead board panel give this island a seamless look all the way around.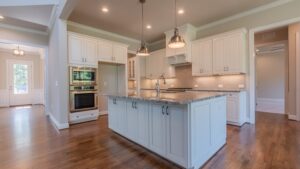 Decorative panels and additional storage make this island both functional and beautiful.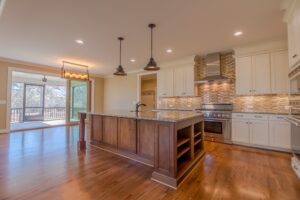 Additional shelving on one side of this island give you the perfect spot to add decorative touches.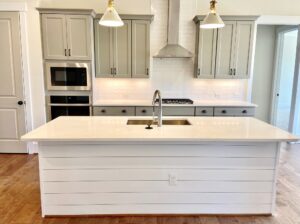 You can't go wrong with shiplap!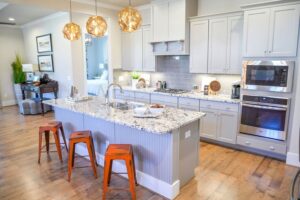 Just like the blue island above, we added bead board to the front, and we also continued the heavy craftsman style molding around the base.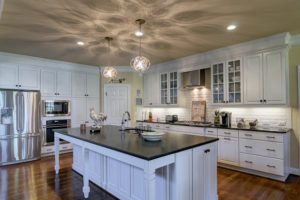 If you really want a more substantial look to your kitchen island, then these gorgeous wooden legs will definitely help achieve that.