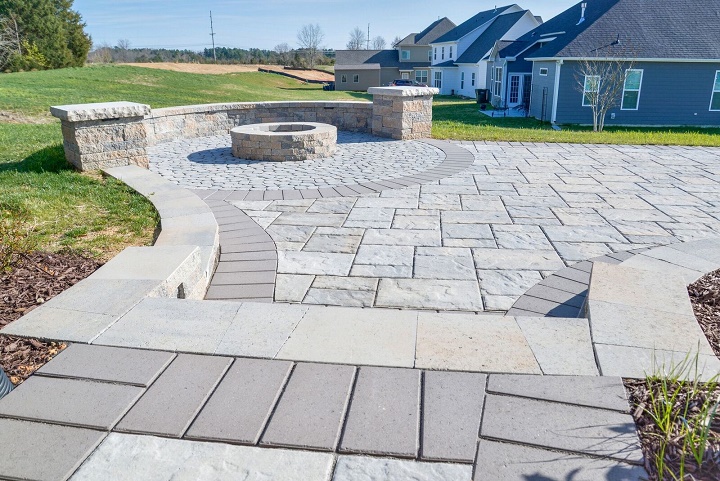 It's grilling season! For most people, that means spending tons of time enjoying your patio or porch accompanied by backyard Barbecues, friends, and family! To help you make the most of this time of year, here are our top five must-haves.
A Good Reliable Grill.  The main thing you need for a good old fashion Barbecue? Well a good reliable grill of course! Here's a quick rundown of the main benefits of each type of grill:
Gas Grill – Ready to go fast with easy cleanup.
Charcoal Grill – Great for a strong smoky flavor.
Wood Pellet Grill– Combines the flavor benefits of charcoal and the precision of electric heat.
Electric Grill – Perfect for portable grilling.
Whichever option you choose, make sure you have a reliable grill that can handle whatever size meats you plan on cooking. That means picking the right size grill. If you are someone who enjoys grilling for a large crowd, then you'll want a grill big enough to handle it. Whereas if you plan to mostly just grill for your family, you might not need such a large grill.
Get the Right Tools for the Job.  Grilling outside can be a pain when you don't have the right tools. You can't use your everyday kitchen tools for serious outdoor grilling. You need to have the best tools that are made specifically for this purpose. We also suggest keeping all your grilling accessories in a container. Utensils, aluminum foil, salt and pepper, etc. are all great items to have on hand, and this handy grill box makes for an easy spur-of-the-moment cookout.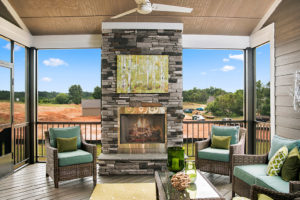 Weather-Proof, Comfortable Patio Furniture.  We've been focusing on the grilling itself, but what about after? Make sure you have a comfortable place outside to eat that meal! A good outdoor table with enough chairs for the whole family – plus one or two extra for dinner guests. Keep in mind that you will want good quality furniture that will withstand the different weather. The last thing you want is for your furniture to get moldy after a summer rainstorm.
Make a Shady Spot.  Speaking of creating a comfortable space to enjoy your grilling, don't forget about the sun and heat! Make sure to build in some shade around your patio furniture to avoid melting in the hot sun during the summer. There are plenty of options, both permanent and temporary. Here are a few ways you can bring shade to your backyard:
Patio umbrella
Free-standing or home-attached pergola
Gazebo (with or without netting)
Canopy (perfect for large gatherings)
Outdoor Firepit or Fireplace. Grilling goes hand-in-hand with summer entertaining. Take your backyard parties up a notch with an outdoor firepit or fireplace. They look good and can be used nearly year-round to create a cozy atmosphere. You can opt for a classic wood-burning fire pit or go for a smokeless propane one.
Gathering these must-haves before the season hits is sure to bring you months of backyard grilling enjoyment! Have fun entertaining friends and neighbors, or get cozy with your family around a firepit, and create happy memories outdoors.