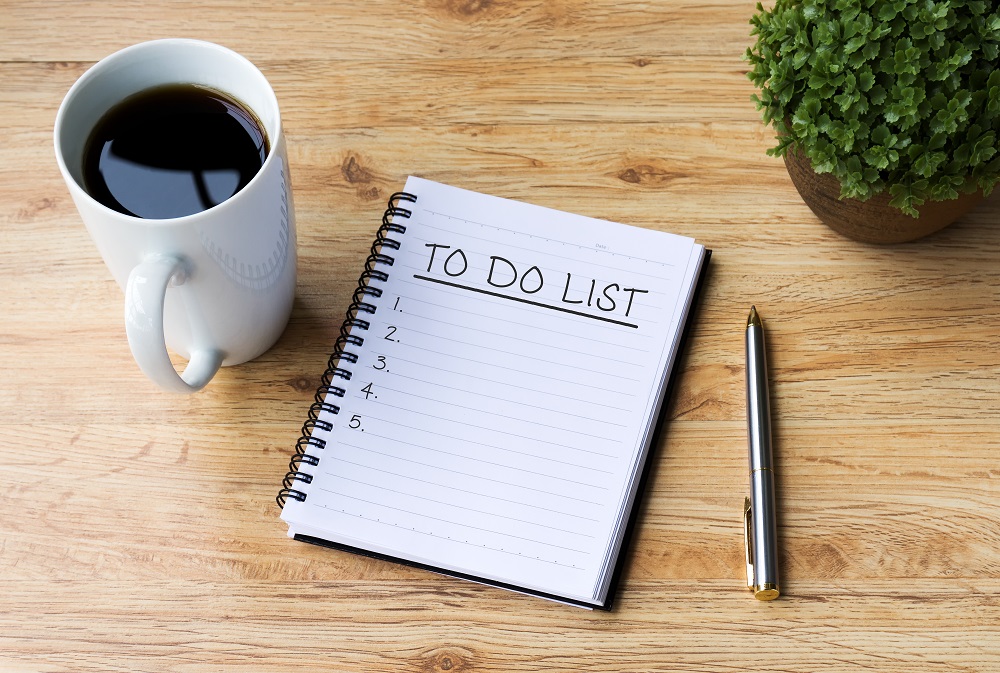 Now is a great time to tackle some of those honey-do-list items.  From finally painting the Family Room to cleaning out the kids toys, we know that everyone has a few things around the house that they would finally like to see done.  So here are a few items that are probably on everyone's to-do list.
Clean out your closets.  This is a pretty obvious one.  Many of us have several things in our closet that we could purge.  From clothes and shoes, to purses  and miscellaneous items, now is a great time to go thru each closet and donate what you don't wear or use.  Once you have removed all of the things you no longer want, you will be able to better organize what you decided to keep.

Paint.  We are pretty sure there is some area of your home that you have been wanting to paint.  Whether it be a bedroom or an office, kitchen cabinets, or even a piece of furniture, now is the time to get it done.  Painting can be a process and it is one of those to-do items that can take time, and for majority of us, time is what we have the most of these days.

Adding decorative detailing to your walls.  Shiplap, wainscoting, decorative molding, and beadboard are all examples of ways that you can easily add character to your home.  And they are all things that majority of us could successfully do on our own.

Spruce up your yard.  One of the best places to entertain (especially now) is going to be outside.  Now is a great time to spruce up your backyard and really make it a great place that you will enjoy using.