How To Keep an Organized Home This Year
A new year is always a great time for a fresh start.  A fresh start for your fitness goals, your work goals, or even goals that you might have within your home. Keeping an organized home is at the top of our list for 2023, and to make sure that we are able to accomplish that goal, we have come up with 5 tips that will help us, and you do just that!
Make sure your storage places are free of clutter.  It can be hard to keep a clean and organized home, when all of your storage places are overflowing with clutter.  Before you start the process of organizing, be sure you purge and throw away any trash, unused items, expired food, or anything that no longer serves a purpose for you.  You want your storage bins, closets, attics, etc. to have enough space for you to place new items in.
Designate a place for everything.  Make sure all of your household items, cleaning supplies, dishes, pots, and even food items all have a place to live.  Once you finish using an item, be sure to always place those items back in their correct spot.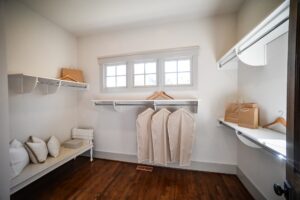 Keep like items grouped together. Once you decide where you want items to live, make sure you keep like items grouped together.  For example, keep your cooking tools like pots and pans, Pyrex dishes, close to the stove and the cleaning supplies near your sink and so on.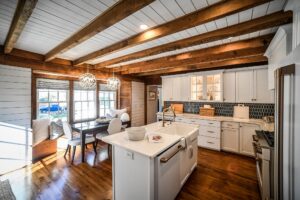 Buy the storage containers.  The key to staying organized is to have a good system, and there is no better way to achieve this then with good storage containers and bins.  The last thing you need or want is to have loose items rolling around a drawer.  By placing containers in your drawers or on your shelves, you can easily keep those like items grouped together.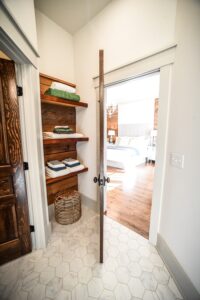 Line your shelves.  It looks good and it will keep your bottles, containers, etc. from tipping over in your pantry or sliding around in your drawers.
If you are looking for a new home to apply these 5 tips in, we can help with that too!  Click here to view all of our available homes or give us a call
(704) 842-9448!