Formal dining rooms are starting to become a trend of the past.  More homeowners are opting for one large dining area as opposed to the 2 separate dining areas that you commonly see in most homes.  Now don't get us wrong, we still love the look of a formal dining room, however, we do realize that majority of dining rooms tend to go unused.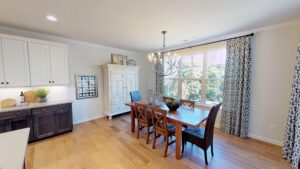 Majority of our "newer" floor plans no longer have a formal dining room and a breakfast area.  In fact, all of our patio home designs all feature one larger dining area.  So lets take a closer look at both.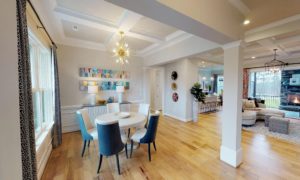 One of the main reasons that homes have formal dining room is so you can fit a larger table in this space.  Most homes that have a formal dining also have what we call, a breakfast area.  The breakfast area is off of the kitchen and is a great spot for a smaller table (think 4 seats).  For most families the formal dining room is where you eat your Holiday meals, so on average you might use this room 3-4 times a year.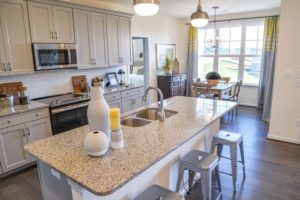 We have now labeled the one dining space, the Dining Area.  We love this space for several reasons, it is located off of the kitchen, it keeps with the open concept that is desired these days, the area is large enough to fit a typical formal dining room table, and you only have to buy one set of dining furniture instead of two!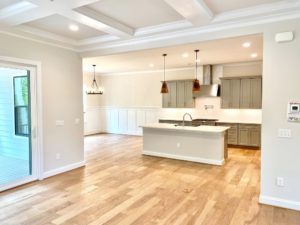 The best thing about designing your home with us, is that we are a custom home building company. If you want a formal dining room, great we can accommodate, if you would prefer just the one dining area, that can be done as well.