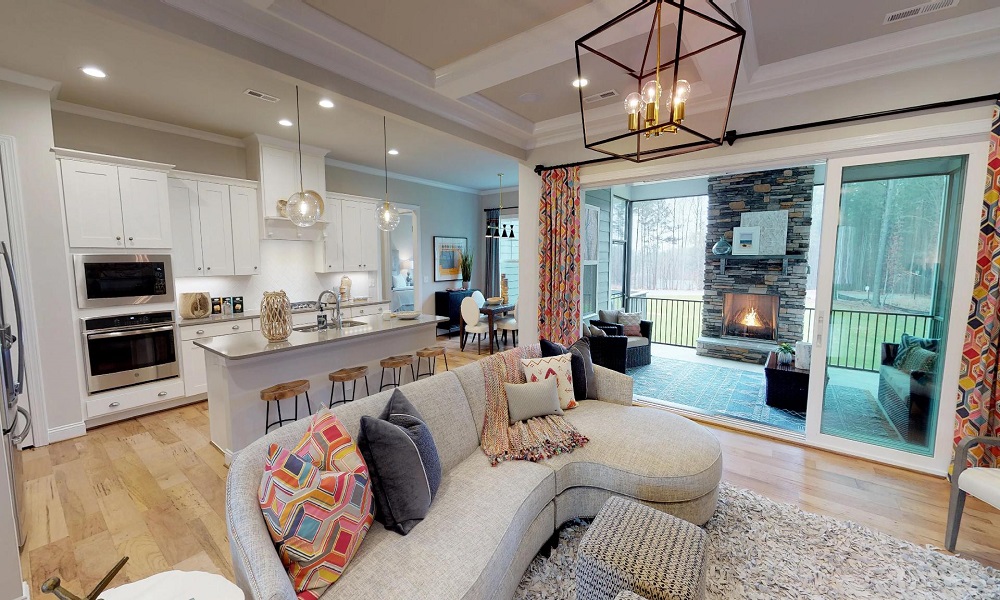 Your new home is built and closing day is just around the corner, which means it is almost time to turn your new house into a home!
Decorating a new home is exciting and fun, but it can also be costly to do so.  While buying all new furniture sounds fun, the reality is you will more than likely need to use pieces from your previous home as well.  There are several things that you can do to make your "old" furniture look great in this new space.
Reinvent what you have.
 Just because you don't love the way your sofa looked in your old home, it doesn't mean that you can't make it look great in your new home!  Here are a few ways that you can make your old sofa feel new and look great in its new space: buy new throw pillows and blankets, get your couch cleaned, or purchase new surrounding furniture such as accent chairs, a coffee table, or a new side table.  Adding these new smaller and less expensive items, will help bring new life into your sofa.

Start with one room at a time.
 Choose a room that you spend the most time in.  Your master bedroom or  family room are great areas to furnish first.  When it comes to expensive purchases it is also important to not make any impulse buys.  Try living in your home first before pulling the trigger on those big ticket items, that way you will have a better idea of how you want your home to look and feel.
You don't need to buy everything all at once!  We know it's hard and you want your home to be furnished as soon as you move in, but don't rush it.  Decorating a home takes time, and just like we stated above, impulse buys are not always the best idea!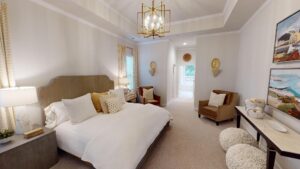 Use color to tie your rooms together.
If your rug consists of blues and grays, then pull those colors into the rest of the room by adding blue throw pillows, curtains of a similar shade, or even a piece of art.

Unlike the name, not everything at Transit Damaged Freight is damaged!  You can order brand new furniture from high end designers at a way lower price then what you would pay at the actual store.