Gold can often be an intimidating color to use in your home.  In our Norwick Park Model, The Augusta, we used gold finishes throughout, and it looks fantastic.
Gold is the perfect color to pair with greens, blues, and pinks, and after you tour our Model, we have a feeling you might agree.
So here are some of our favorite ways that gold was used in the design of this Model Home.
Light Fixtures:
Gold was used on all of the light fixtures and fans throughout the home.  Some fixtures are entirely gold, while others, like in the kitchen, might only have gold on the inside of the pendant light.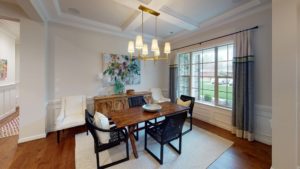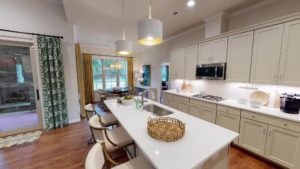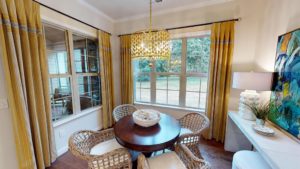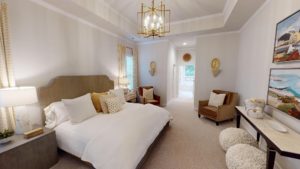 Decorative Gold Pieces:
You will notice lots of the decorative pieces in the home are gold.  From the coffee table decor, to the serving tray on the kitchen counter, this is a great way to incorporate gold into your home.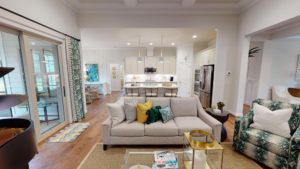 Curtains, Pillows, and Throws:
Curtains, throw pillows, blankets, and rugs are all easy ways to sprinkle pops of gold throughout your home.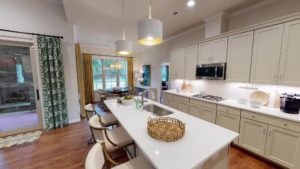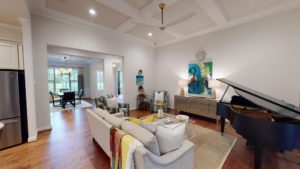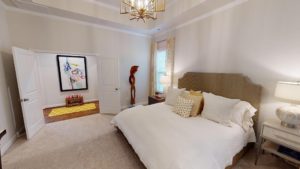 Artwork and wall hangings:
Gold frames can really make your artwork standout!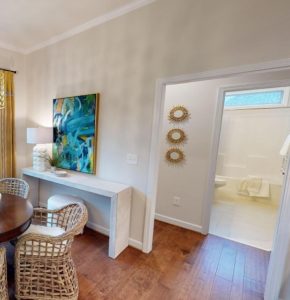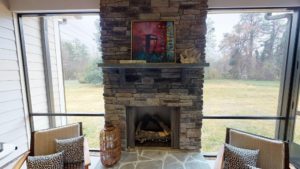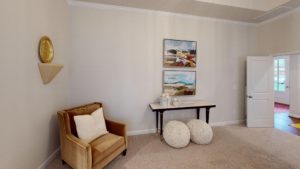 If you would like to take a virtual tour of this Model, click here.  Or you can always give us a call and make an appointment to see this home in person!
(704) 842-9448