Celebrating the July 4th, 2022!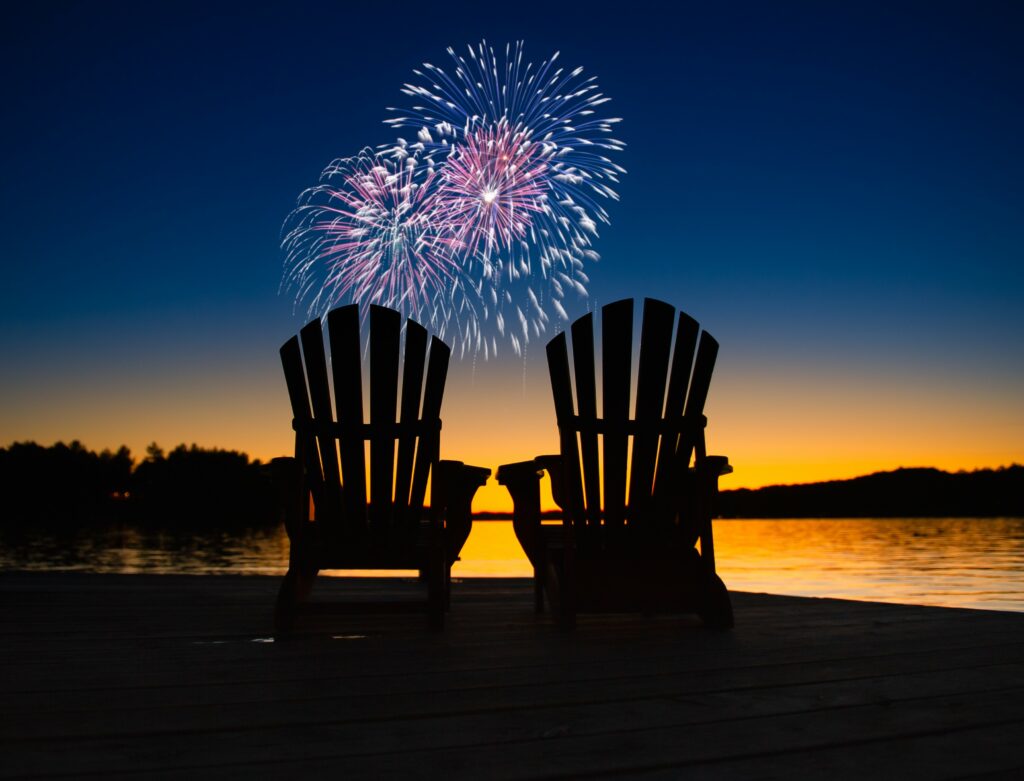 When the 4th of July falls on a Monday and creates a 3-day weekend, you know you are in for a good time! We always love a good July 4th celebration.  With all of the backyard BBQ's, pool parties, and of course fireworks, the celebrations will be in full swing this coming weekend!  Here is a list of some the top events happening near us for the 4th of July.
Carowinds: Experience a 4th of July fireworks spectacular all weekend long at Carowinds! The firework shows will take place on Saturday, July 2, Sunday, July 3, and Monday, July 4 at 9:30. The patriotic celebration will be accompanied by an all-American soundtrack, creating fireworks shows that guests will not want to miss.
Fields of Flags 2022:  The Exchange Club of Mooresville/LKN and the Lowe's YMCA are pleased to partner together to host the 2022 Field of Flags Summer Celebration!  This will take place July 2 – July 5 with a concert and ceremony happening on July 3 at 6:00 (followed by fireworks).
Fourth of July Celebration at The White Water Center: Celebrate the holiday outside at the Whitewater Center. The festivities span over two days include live music, races, multiple yoga practices, and more.  Unfortunately,  there will be no fireworks this year due to changes in the permitting process.
The Town of Harrisburg July 4th Celebration:  The celebrations will take place Sunday July 3rd and Monday July 4th.  You can expect amusements, food, a parade, entertainment, and of course fireworks!
WBT's Skyshow at Truist Field:  Join us Monday, July 4th, at Truist Field in Uptown as the Charlotte Knights welcome USA Baseball to Truist Field, for an Independence Day extravaganza. WBT will be broadcasting live at Truist Field from 4-7 PM.  The best way to see the fireworks is from inside the stadium, so reserve your seats now! Enjoy the game, and stay in your seat for the fireworks! First pitch is at 6:05 PM. Don't miss out on this one!
Kannapolis Cannon Ballers:  Come for the game and stay for the fireworks!  First pitch is at 6:30!