6 Easy Ways to Separate Areas in an Open Floor Plan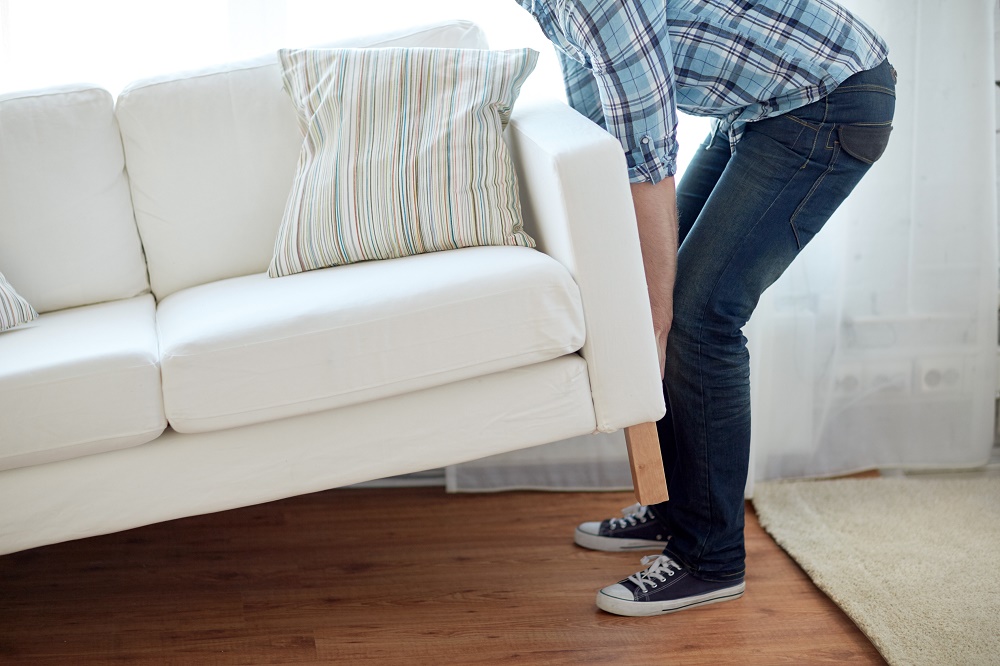 Homes with open floor plans tend to be airy and filled with light. Instead of moving through rooms separated by walls, you can flow through these spaces, moving from one area to the next. There's a problem with all that openness, though. If you don't create separate spaces, it can feel like one big, chaotic room with many purposes. And that's not what you want.
In this article, we offer six ways to create distinct areas in your open floor plan. The goal isn't to destroy the floor plan with walls or harsh dividers. After all, you're living in an open concept home for a reason. Instead, you can use patterns, colors, and furniture to create visual divisions between each area.
Create Different Zones by Arranging Furniture
Our first tip might be the most straightforward and obvious. Arrange your furniture to create natural divisions between areas, such as your kitchen and your living room. Turn your couch or chairs, so their backs are facing away from the focal point – your TV, fireplace, bookcase, whatever. Doing this creates a direct visual line that separates this purposeful living space from the rest of your home. Repeat this in each area – kitchen, dining room, den – to define specific zones in your home.  
Use Area Rugs to Separate Spaces
You can find area rugs in just about every shape, size, and color. Use area rugs in your living space, quiet reading corner, family room, wherever! Area rugs contrast with the rest of the flooring to create an immediate, visually distinct setting. Make sure the rug you choose matches the rest of the furniture in this area and is the right size for the space. You don't want to have a huge rug that encompasses more space than your couch or chairs.
Separate Rooms with Curtains
Who said curtains are only for windows? Install rods toward the ceiling and use drapery to separate rooms. But remember, the fabric you choose is to create subtle visual separations, not block out the rest of the house. Use material that isn't fully opaque so light can still filter through, and that sense of openness remains.
Consider a Non-Permanent Barrier
If your floor plan doesn't have many built-in divisions, such as an inset ceiling or sunken room, you can always add a non-permanent one. There are benefits to each type of non-permanent barrier, depending on what you're looking for. A classic folding screen can add a nice decorative touch. The bonus of a folding screen is it's portable, so you can put it away or move it to another area. A decorative wood or metal divider might be a bit more permanent but would add a dramatic accent to any space.
Designate Spaces with Color
If you're looking to create visually distinct areas while maintaining the flexibility and flow of an open concept, color is your friend. Pick a color for each space and weave it into your furniture, artwork, area rugs, and other decorations as much as possible. Don't opt for a bold, solid color on everything, or you'll be drowning in it. Instead, incorporate the color or colors you choose into patterns or subtle accents on furniture or rug fabric.
Divide Areas with Shelving or Closed Storage
Maybe you want a bit more than the back of a couch to separate your living area from your dining area. Shelving or closed storage works great for this!
If you want a more dramatic division, opt for a tall open wood or metal shelving unit. You'll maintain the openness of the space while maintaining separation. You can use open shelving to store everything from books to dishware and plants. Fill the shelves as much or as little as you want for the level of openness you desire.
If you're looking for something more subtle, closed storage cabinets can provide that visual line without completely closing you off. You can also opt for a bookcase or taller cabinet to create a more solid division between the two areas.
Your open concept home should feel relaxed and livable, not unstructured and chaotic. You need to create separate areas to lounge on the couch, quietly read a book, cook a meal, and entertain guests. And by following these tips, you can accomplish all of that without having to build a single wall!