5 Housewarming Gifts Your New Neighbor Will Love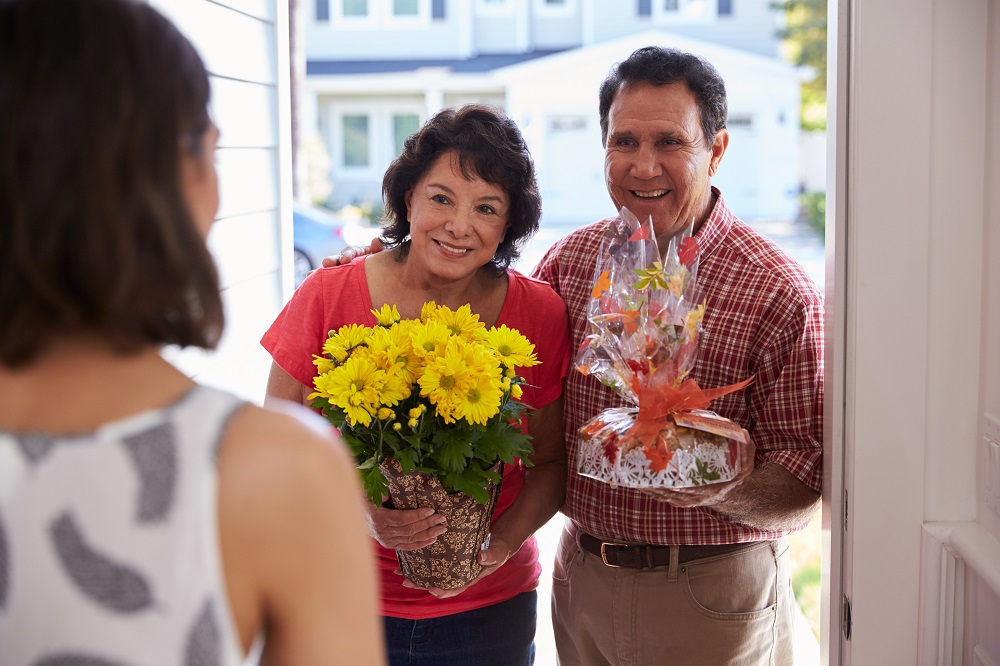 Moving into a new neighborhood is both exciting and intimidating.  Many neighbors already know one another and have established friendships, and being the new family on the block can often make you feel isolated.  Welcoming your new neighbor is always a nice gesture and will definitely go a long way in making a new family feel even more at home.  So if you are thinking about what you could give your new neighbor as a welcome gift, or you even need a hostess gift idea, here are our top 5 housewarming gift ideas!
Volcano Candle:  If you have not experienced the enjoyment of smelling a burning Volcano Candle, then you are missing out!  These candles will make your entire home smell heavenly, plus they look like a piece of art!  The candles are a little  pricier than your standard candle, but they are absolutely worth it.  Nordstrom offers the candles and they often have great sells.  You can also get these at most boutiques and even on Amazon!
Wine Basket:  Create your own welcome basket with wine and wine accessories!  Some of our favorite items to include are: wine (obviously), cute glasses or a wine tumbler, a fun wine stopper (they have really cute geode wine stoppers here on Etsy), and cocktail napkins with fun sayings like these.  We recently had our favorite Scout and Cellar rep create a great wine basket as a raffle item for us!  You can find her information here.
A Basket filled with local items:  Fill a basket with all of your favorite local things!  Some things to add include: a gift card to your local coffee shop, a vase from a local pottery store or boutique, hand towels from a local store, a baked good from your favorite local bakery, and you can even menus from your favorite restaurants near by!
Baked goods:  Everyone loves baked goods.  Cookies, brownies, pastries, etc. make the perfect welcome home gift!
Plants or flowers:  A nice flower arrangement or plant will always be an easy and nice go-to housewarming gift idea.  Nothing will brighten up a new home like a beautiful bouquet of flowers.