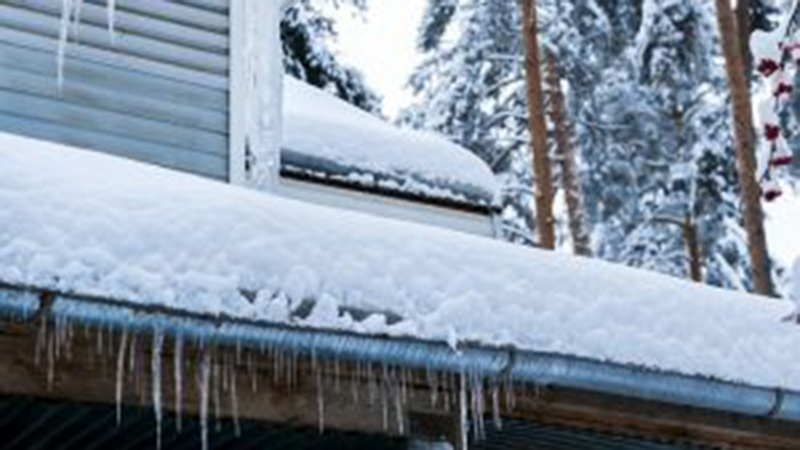 If you have checked your weather app recently, then I am sure you have seen the snowflakes that are appearing on Sunday and Monday's forecast.  Whether we actually get snow or not, this weekend is definitely going to be a cold one (especially compared to today's temperatures).  So here is a great checklist to make sure your home is prepared for any winter like weather that might be heading our way.
The furnace:  Today is the perfect day to inspect your furnace.  The last thing you want is to have no heat this weekend.  Changing the filters monthly will also help to make sure everything stays working properly.  You can also reverse the direction of your ceiling fan to help you stay warm this winter!
Roof and gutters:  We have had a lot of rain lately which might have caused leaves to fill your gutters.  Clean them out now and you won't have to worry about it when the weather gets bad.
Check your windows and doors: You want to make sure there are no gaps or missing caulk around our doors and windows.  This is a minor and inexpensive way to help you save on your heating bill this winter.
Fireplace:  If you have a "real" fireplace, you will want to make sure to have your chimney cleaned out.  Also make sure you keep any and all items away from your fireplace.  Christmas decorations especially can be a big fire hazard.
Stock up on essentials:  No one wants to go out in inclement weather.  Stock up now on any and all essentials that you might need food, water, batteries, etc.