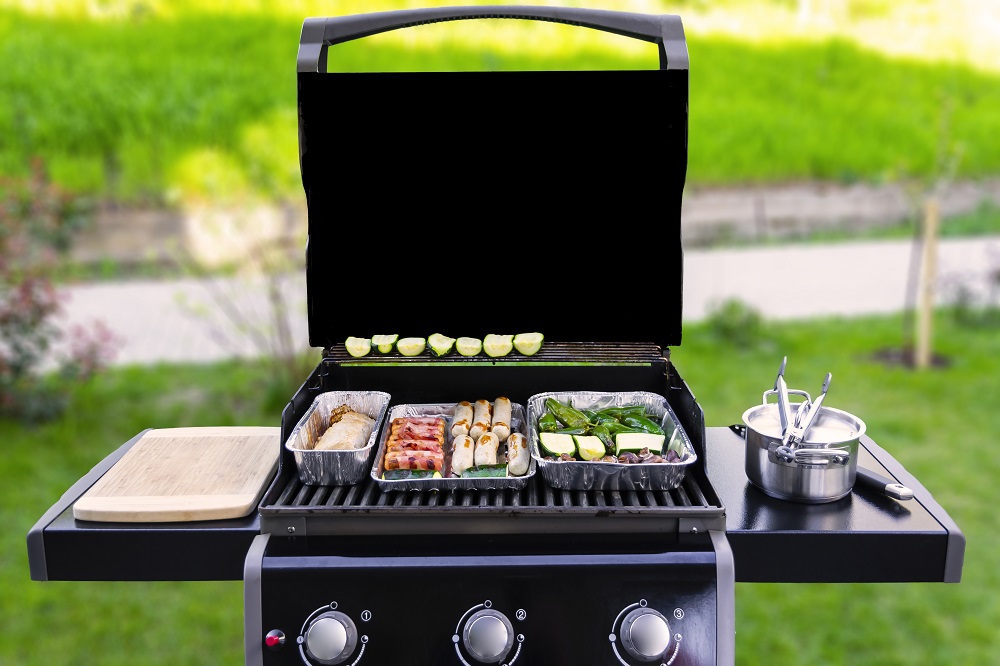 Summer BBQ Essentials
90's and sunny, Summer is officially here!  Warm weather and lots of sunshine make for the perfect weather to host a summer backyard BBQ in your new home.  If you are that party host who gets so excited by all of the options for recipes, drinks, and decor, then we have some great tips for you!  After all, Summer BBQ's should really be about enjoying great people, good food, and plenty of sunshine, and this Memorial Day is the perfect holiday to do so!
Recipes, Tips, and DIY for a Fun Summer BBQ
Here are some recipes, drinks, and easy DIY's to make your BBQ fantastic, and help keep a smile on your face through the prep work and up to the arrival of your guests.
Do a potluck style BBQ.
There is no shame in asking for help, and good friends are always willing to pitch in.  You as the host provide all of the meat and drinks, and have your guests bring their favorite side dish and favorite beverage of choice.  Something as simple as bringing a bag of chips will help out tremendously!
Pick easy, classic recipes, and add a fresh twist to them.
 You want to actually enjoy your guests company, and not spend the entire time cooking.  Go for those classic summer BBQ recipes, but add your own flare to it either in presentation or flavor!  Here are a few BBQ staples with some unique twists to them; Korean BBQ Short Ribs, Tex-Mex-Style Sweetcorn salad, and Campfire Cones.
Pick pitcher perfect drinks.
 Beer isn't the only drink that works well at a BBQ.  Try whipping up a pitcher (or 2) of these yummy summer drinks.  Try using this great DIY to freeze lemon slices.    It will not only look great, but it will keep your drinks cool without watering them down.
Music will set the mood.
  Certain songs just scream summer and will keep your guests in a great mood all night long!  Try making a play list with a variety of music.
Keep your set-up simple.
  It is a summer BBQ after all!  There is no need to go over the top.  Candles, extra lighting (Christmas lights work great), and fresh flowers are all you need!