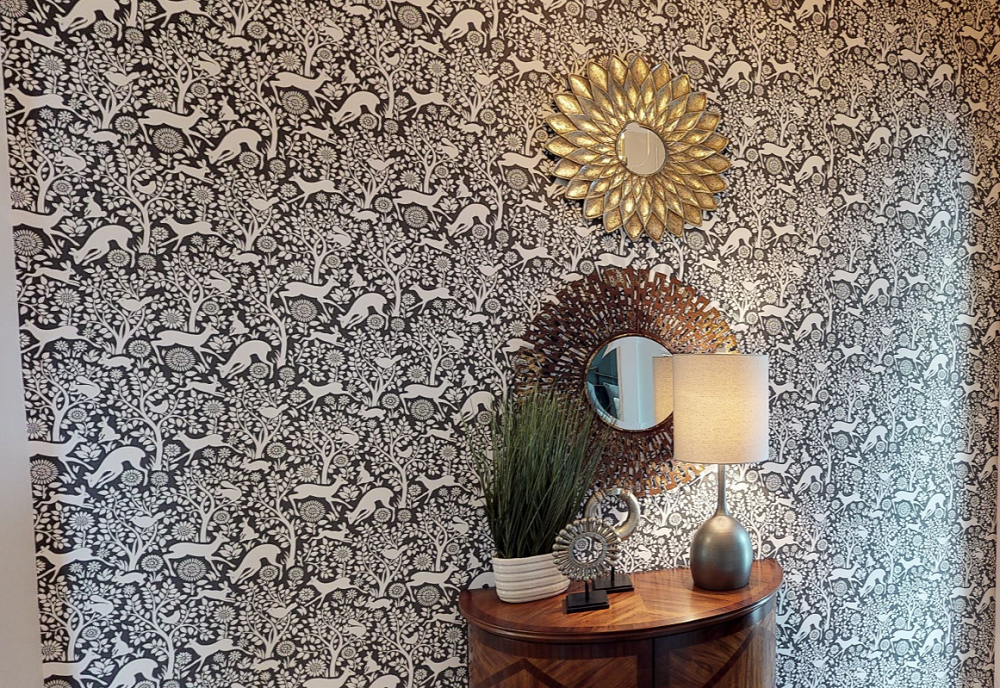 Wallpaper has come a long way since the last time that you saw it in your grandparent's home.  It is a cost effective way to make your home feel like it has that custom touch without breaking the bank.  From an accent wall to an entire powder bath, how you choose to use wallpaper is entirely up to you.
Peel and stick wallpaper is the way to go these days.  It is easy to install and practically impossible to mess up.  Here are 6 tips to help make sure your wallpaper installation goes as smooth as possible.
Measure the space you wish to cover, and then go back and measure it again.  It is always safe to say measure 2 times and then cut 1 time.  Always order 10-15% more than you actually need just in case.

It is best to apply wallpaper to a smooth wall with premium eggshell, satin, or semi-gloss paint.  No one wants their print to turn out bumpy.

Wipe down the wall before you apply. You will want to do this several days before you plan to actually install the paper, that way you are 100% sure the wall is dry.

Use a pencil.  Mark where your panel will begin and end.  This will help to keep your prints inline with one another.

Start from the top.  When it's time to install, start from the top corner moving slowly down and across.  To make it easier, remove the backing as you go.

Use tools.  Use a ruler or credit card to smooth out the paper.  If you should get a bubble, prick it with a needle to release the air.