How to Create Farm House Chic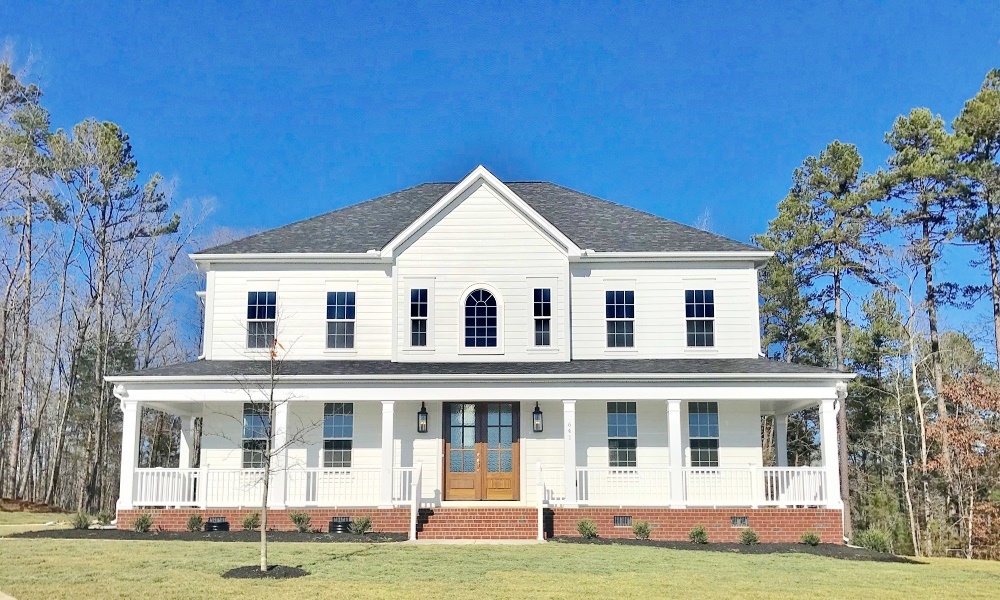 Chip and Joanna Gains aren't the only ones who can create a home with the popular farm house style!  We recently built this custom home for a family, and we have to admit, we can't stop looking at the photos!  So here are some tips on how to create a farm house chic home!
Hardie siding.  When you think of a farm house you think siding.  Typically you think white siding, and we would have to agree!  Another trend you see with the siding is having the boards run horizontal and vertical.  Mixing up the direction will really help break up a solid white home.
Stained front door.  Just like we did on the home featured above, staining the front door can really add to the farmhouse feel.  Of course a gorgeous front porch also helps add to the appeal!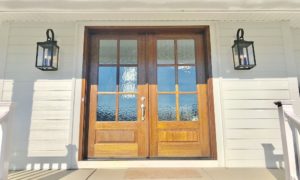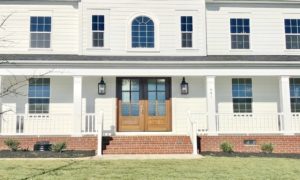 3. Farm house sink.  I mean the word farm is in the name! Farm house sinks are very popular these days.  You get that classic white look and a huge open sink with no dividers.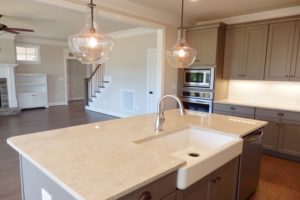 4.  Shiplap.  Fixer Upper is definitely famous for using shiplap.  I bet majority of people didn't even know what shiplap was until this show.  In our Brookside at Ashlyn Creek model, we used shiplap in the family room as an accent wall.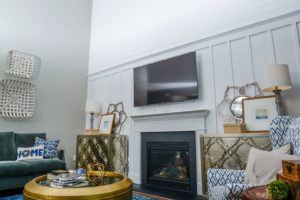 5. A white kitchen.  Nothing says farm house like white cabinets in your kitchen!  Its classic, timeless, and makes any kitchen feel twice as big!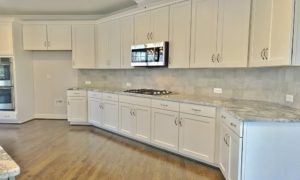 6.  A metal roof.  Adding a metal roof to your home will help to create a totally different feel to your home.  There are definitely pros to having a metal roof.  One being the fact that the roof should last as long as the home does, if properly installed.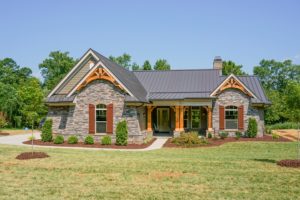 Hopefully with the help of these 6 tips you are on your way to designing your very own farm house chic home!